For the past decade, two incredible couples have ventured together to Thailand, Laos, Myanmar, Nepal, and Haiti. While these locations prove beautiful, the Joneses and Houcks are not on vacation. This dynamic ensemble is comprised of two nurses, a certified functional medicine health coach, and a board certified family physician. They selflessly go out of their way to help people around the globe, offering up their monetary resources, often limited vacation time, and their professional skillsets to make these trips happen.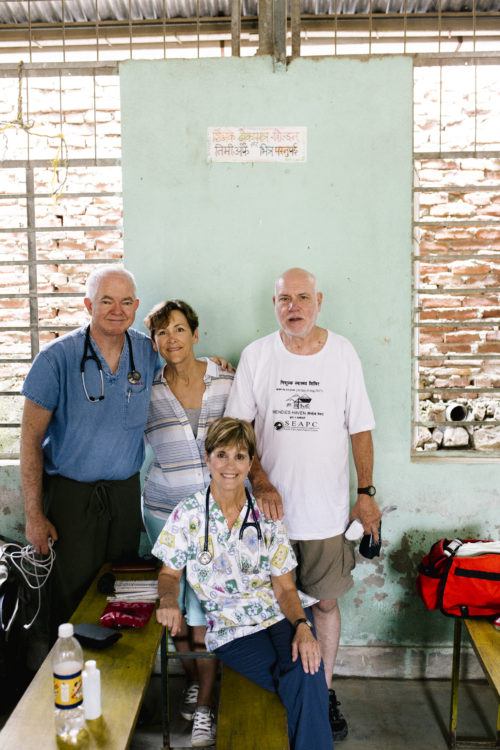 Tim and Jean Jones reside in Santa Barbara, California while Harry and Laurel inhabit Oakmont, Pennsylvania. At the turn of the century, they met through Riverside Community Church and quickly fell in love with medical missions. For Laurel, this passion for overseas missions was instantaneous. On her first medical missions trip to Kenya, she encountered the Holy Spirit underneath a tin roof in a small Masai church. As a nurse, she always loved to serve her patients however a desire for medical missions was ignited from this moment forward. It remains evident she was handpicked for this profession. Laurel comes alive when she is with her patients and it is impossible for them to leave untouched by the tenacity of her love. Each person on this medical team holds a similar depth in experience. This depth urges their continual unction to go, love, and serve.
Harry, a geriatric nurse, has incredible childlike faith. Whenever Tim calls to discuss potential places in need of medical assistance, Harry mentally begins packing his bags. If someone on this tightknit team senses a need he remains willing to satisfy the need however he can. Harry and Laurel have gone to a few other places together to do medical missions, including Cambodia and Kenya. On a recent trip to Nepal, he was often received and enjoyed by those he was caring for. It was common to hear him dispensing laughter to patients alongside their more formal treatment.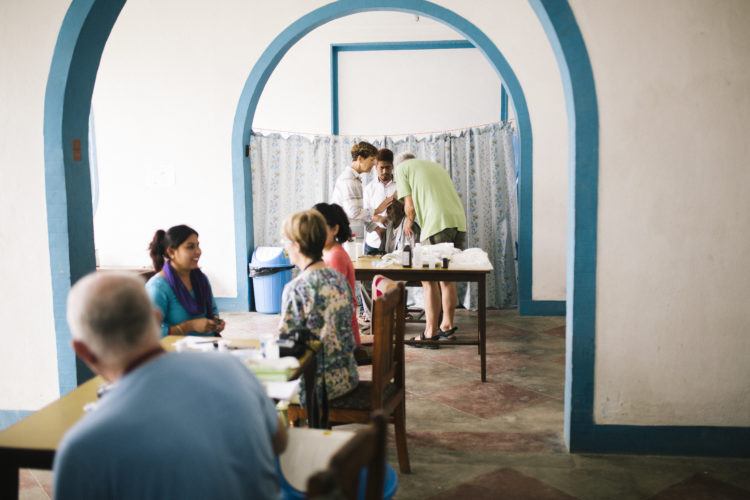 Jean will never forget her first medical missions trip to Mexico. Despite having no medical training at the time, she went with an open heart, trusting that God had a purpose for her. When Jean arrived, she assisted the doctors with visual triage. Witnessing life illuminate in people's eyes remains unforgettable. To help people regain their center of purpose through restored health was a life changing experience. Jean was hooked. A recently certified functional medicine health coach, she offers a valuable resource to the team. Tim and Jean Jones are now able to help find and treat the root cause of illnesses, recommending dietary changes, instead of suppressing the symptoms through medication alone. She is also a powerful prayer warrior and holds space for those to be truly seen and known during prayer. In Nepal, she revisited her medical missions roots in visual triage. Jean prayed for a woman with blind eyes and The Great Physician completely restored this woman's sight.
Read part 2 here.
To learn more about SEAPC medical missions, click here.
SEAPC is dedicated to changing lives through prayer. If your heart is moved and you would like to partner with us, you can donate here.