Last week, I shared inspirational stories from a few of the national missionaries living in Cambodia. I am happy to share a few more of their powerful testimonies.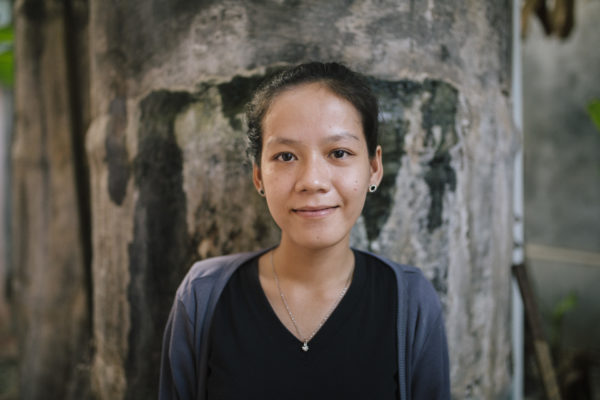 Sngon Saory studied Accounting at the university. When she was a child she had no apparent plans for her future. While she was still in grade school, her mother passed away and she went to live with her father, grandmother, and siblings. After three months of living in this new situation, her father remarried. Saory, still in grief from the loss of her mother, was deeply hurt by her father's marital decision. She felt her father was leaving her to be with another woman. The amount of grief Saory was experiencing through the loss of her mother, and essentially her father, produced a desire to stop her studies.
One day, Saory was crying and saw a picture of a road with light in front of it. This light produced hope enough to finish her studies. With no money, she never considered the possibility of furthering her education until she heard about the SEAPC scholarship. When she was accepted to the university she was thrilled to accept her admittance. Her family sometimes went without food, and to imagine someone in their family going to university was nothing short of miraculous.
Amid a life of deep pain, Saory met Jesus while studying and began reading the Bible to bring her peace. When she read that Jesus would never leave or forsake her she felt much of her pain being wiped away.  Saory finds great joy in being appointed as a missionary. The salary that SEAPC provides the national missionaries gives her the flexibility to help support her sister. Above all, she wants to be a good sister and have a sustainable job. She freely shares what she has and exudes happiness. In her own words, "everything I have came to me through God."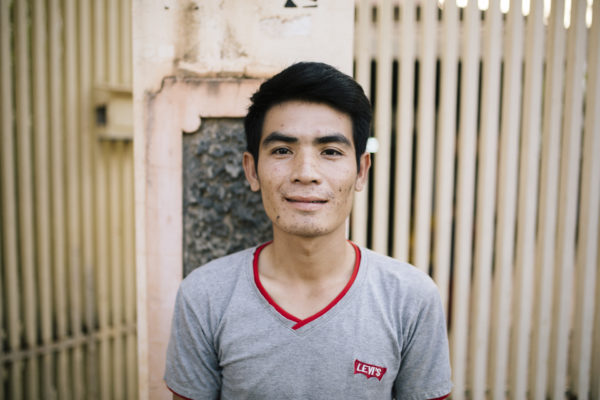 Han Sien studied Business Management and is extremely grateful for his education. Sien is an orphan and grew up in a New Hope for Orphans home. He didn't know God his entire life, but he is able to see God's hand at work throughout and despite his lack of relationship with Him. Sien desires for young people to know Jesus. He looks forward to serving BC Arise and wants to encourage the youth to study hard and graduate. It is his prayer to see school buildings arise throughout the countryside and easier ways for children to get to school. Sien believes that "He (God) doesn't care who you are, He will choose you for His family."
"He (God) doesn't care who you are, He will choose you for His family."- Han Sien (National Missionary in Cambodia) Click To Tweet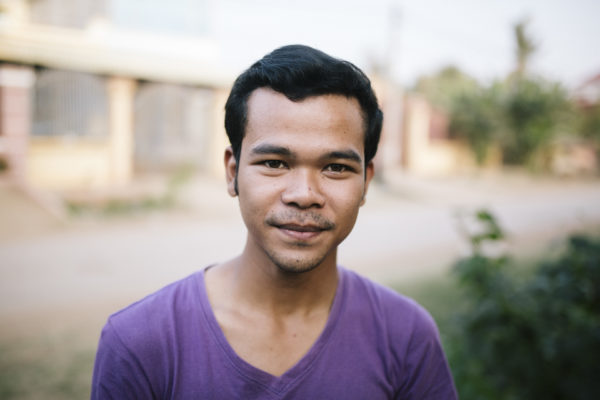 Mong Veha studied Web Design and IT. Unlike many Cambodian youth, Veha grew up knowing about God. In 2006,  he was determined to learn English. He found his opportunity at a local church. While Veha had no money to pay for these classes, he learned they were free but came with a small price. Before each class, Veha was required to attend worship. He studied for 10 months and then stopped attending. While Veha knew about God, he didn't believe in Him until 2010. Veha accepted Jesus as His Lord and Savior, but found it difficult to follow Him. He decided to walk away from the faith for a season, but the Father never left him.
While Veha was in school he began struggling with his grades. He tried to pass his final exams, but he continuously fell short and began to loose hope of continuing his education. It was during these trials that his father mentioned the SEAPC scholarship. Veha prayed before interviewing for the scholarship. His basic understanding of prayer through his short worship experience at the local church inspired a deep desire to seek God in his interview. To his surprise he was granted the scholarship to continue his studies.
As a student coming from the countryside, Veha initially had trouble at the university. It was hard for him to keep up with the requirements of a city education. After a year, however, his grades picked up and he was known by everyone at the school as an outstanding student. People took notice of him and his personal life. Some of the students inquired as to why he believed in Christ. As a short answer, Veha began inviting his friends to church.
Veha believes that he is a good example for the Cambodian youth because he knows about the wonderful love and mercy of God. He looks forward to sharing this with children. It is his desire to see BC changed for good. Veha also has a heart to see students in Cambodia be current with technological advances happening in the world.
These national missionaries are completely on fire for the Lord. We are proud of who they are and who they are becoming. It is exciting to imagine them inspiring a movement within Cambodian youth to follow Jesus. We believe this movement of God will change the entire nation.