This guest blog post today was written by Grace (name changed for her safety), who recently traveled to Cambodia to teach English alongside her sister. Despite being in her early 20s, Grace already has experience doing missions work and enjoys spreading the love of Jesus wherever she goes.
I recently traveled to Cambodia with my sister, where I learned a lot about what the Lord is doing in and through SEAPC in a village outside of Siem Reap called Banteay Meanchey with a population of about 678,033 people. While we were there, we lived and worked with the national missionaries in their home. The nationals consist of nine teachers who are preparing to teach English next year. The 11 of us did everything together: cooked, went to the market, went out to eat, got coffee, and so much more. Our days involved waking up every morning around 8 to worship together and study the Bible, and after lunch, we would lead an English lesson for the 9 missionaries. The transition from the United States to living with the nationals in their home was not very difficult, due to the fact that from the moment we were picked up from the airport, every person working with SEAPC was so very welcoming to us.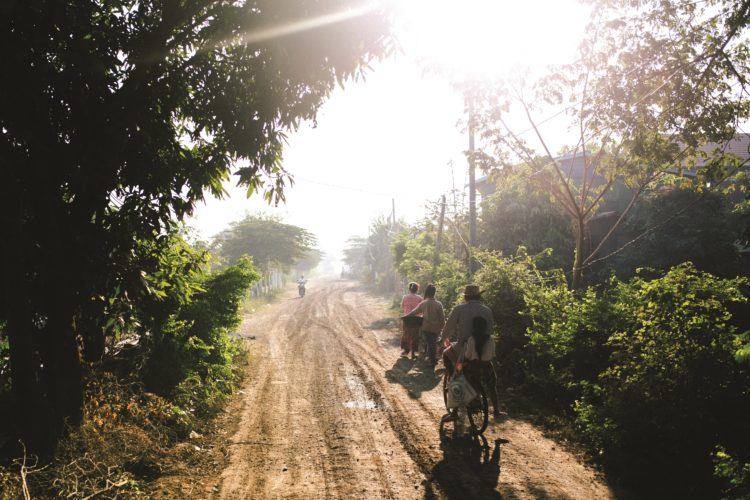 Although we didn't live with the national missionaries for very long, we connected in many amazing ways, making our time there incredible. It only took a few days until we were all almost completely comfortable around each other. The Lord opened up many opportunities to talk about the gospel and exchange testimonies. We enjoyed talking about what God was doing in all of our lives separately, whether it was preparing for marriage, practicing English to get ready for the next year, or transitioning into new upcoming events, and we got to explore the ins and outs of our relationships with God and how He has been transforming our hearts. It was a blessing for us to share with them about the "10/40 window" (area of North Africa, the Middle East, and Asia approximately between 10 degrees north and 40 degrees north latitude, which is home to some of the largest unreached people groups in the world), and the importance of praying for this region. At the end of the two weeks, it was very difficult for us to leave. We really got to know each other on a personal level, and we are so thankful for absolutely everything they did with and for us during our stay.
The most impactful thing the Lord taught my sister and me while in Cambodia was the importance of unity and togetherness in the body of Christ. In doing everything together, we grew in ways that were encouraging for all of us and made our time there so much more than just teaching. We made six pounds of fried chicken for a children's home, sang at a Filipino church both Sundays, shared our favorite Bible stories, laughed and played games during English lessons, went to the night markets, spent time getting to know people who worked in nearby shops, took many moto rides, learned how to drive a tuk-tuk and make Cambodian dishes, and so much more all in the span of two weeks.
My sister and I absolutely loved our time spent in Banteay Meanchey, and we built friendships that will last a lifetime.  
To learn more about where and how SEAPC serves, click here.
SEAPC is dedicated to changing lives through prayer. If your heart is moved and you would like to partner with us, you can donate here.