The Healing Power of God
Her leprous hand reached for alms. Although the pagan idols, sari-clad women, and towering Himalayas already set the scene, this detail highlighted the incontrovertible fact: we were in Nepal, not America. There should have been culture shock. But God had our backs: "When you pass through the waters, I will be with you. And through the rivers, they shall not overflow you. When you walk through the fire, you shall not be burned. Nor shall the flame scorch you." – Isaiah 43:2. This July, a team of healthcare professionals and prayer warriors set out on a medical mission to Kathmandu, Nepal. We began with prayer walking through Hindu sites. At Pashupatinath, the dead are cremated on platforms, their remains deposited in the Bagmati River that flows into the Ganges. It is a dark and evil place, as are all the centers of idol worship. But God was with us as we passed through the waters. The river did not overflow us. The flames did not scorch us. Instead, the Holy Spirit lifted us up to pray for the nation and the people of Nepal. Our medical mission began with the plea to heal souls.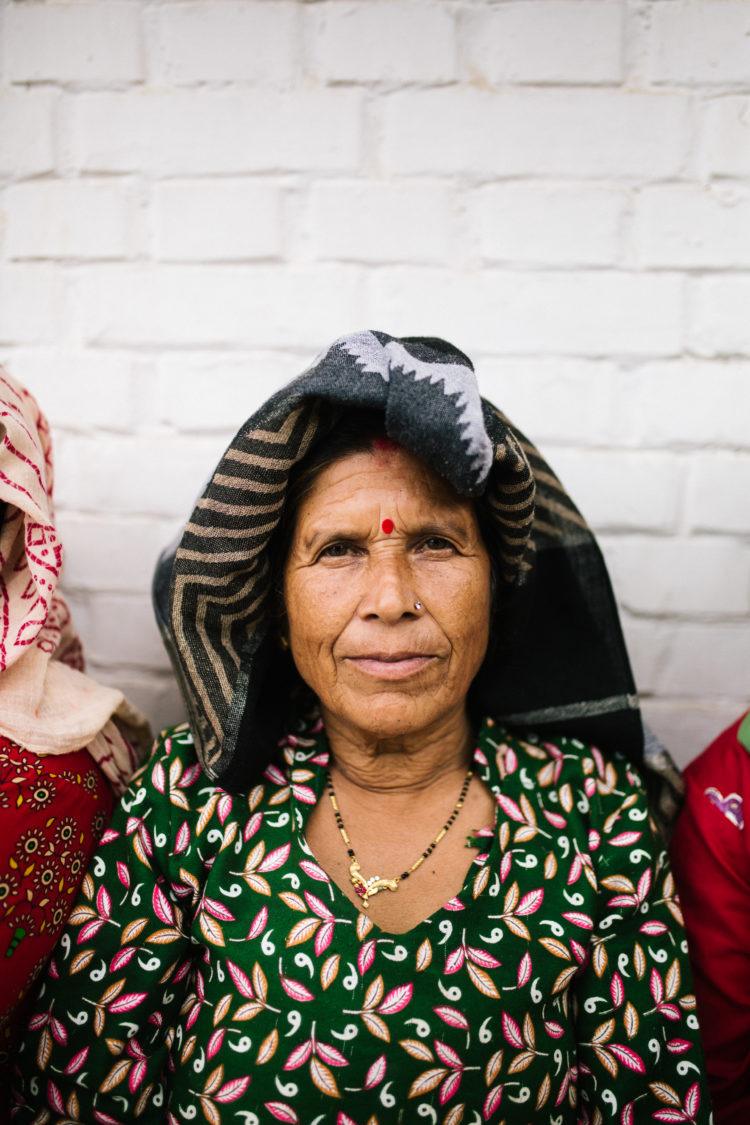 Over the following three weeks, we treated almost 900 patients around the Kathmandu Valley and in the mountains. From orphanages, to schools, to churches, to villages, the people came. Women dressed in colorful saris, many with red Hindu blessing marks on their foreheads, brought their children. Old men in traditional vests and baggy pants came with faltering steps. The blind, lame, deaf, pained, injured, sick, and well all sought a caring touch.
We provided that care, as well as medicines, health teaching, and the integral fact that we were there in the name of Jesus. The promise of free medical clinics is what led people to us. And although our small team of two nurses and one doctor gave good, basic treatment, the prayer warriors represented the Great Physician who heals body and soul. We saw problems such as heart disease, hypertension, diabetes, tooth decay, and skin rashes. A woman came with her hand swollen from a snakebite. A teenage boy believed demons made him fall down, foam at the mouth, and bite his tongue. The results of poor nutrition manifested in undernourished children who eat only rice — with one egg a week. The darkness of poverty and untreated illness is eclipsed by the true darkness of worshipping Vishnu, Shiva, and the many other false gods of Hinduism.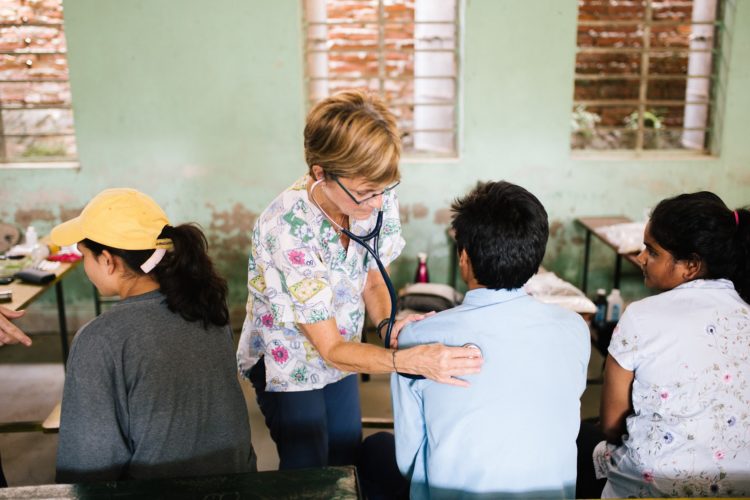 It seems impossible to diagnose without the benefit of blood tests or other screenings, and appears hopeless to hand out only a month's worth of medicine — or to fight the cultural beliefs of fatalism and apathy. But God came with us as we passed through the waters. Even at a Naga festival where over 10,000 came to worship snakes in the lake, the Hindu faithful came to be seen by the Christian doctors.
Some medical problems were easy to manage: cream for a rash; antibiotics for infection; removal of an infected great toenail. Others couldn't be cured with our resources: eyes occluded by cataracts; ears that couldn't hear; arms that no longer lifted. These people had no hope through medical intervention. But there is always hope in prayer to the God who brings us through the fire. Two women with cataracts received clear eyes with no evidence of cloudiness. A deaf man's hearing was restored. An arm with a torn muscle moved with ease. And these are just a few examples of the miraculous. Because not only did healthcare professionals and prayer warriors show up in Nepal this July; so did the Holy Spirit. He made real miracles happen for the sick and for the neglected.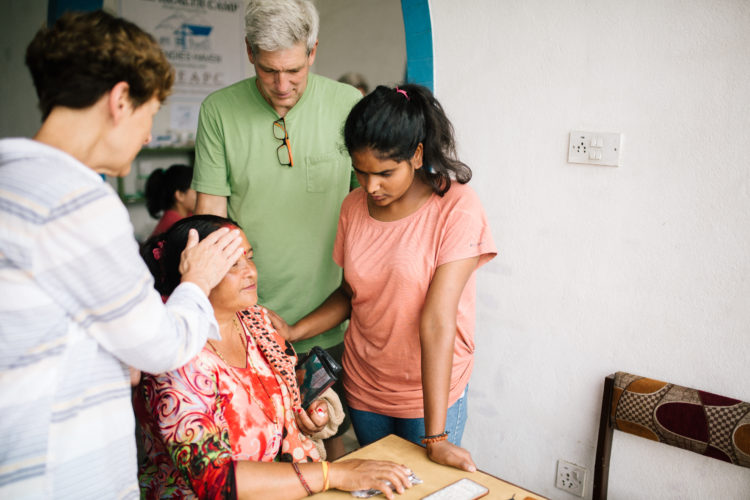 Many are skeptical when they hear about healings. It's supernatural. Bizarre. Oh-so-Biblical. The nine members of this mission team, however, witnessed these things and more. Even the fact that the trip took place during monsoon season — yet rain never once interfered with a single prayer walk or clinic — is a miracle. As is the overwhelming joy we all experienced in serving the Lord, even in the midst of hardships. Being physically restored through prayer is a miracle. Even greater is the miracle of those who chose to give their lives to Jesus and experience restoration of the soul. In a nation where persecution is real, where Hinduism is a way of life, where myth and superstition reign, the Holy Spirit spoke, and the Nepalese listened. We took medical care to Nepal to bring in the people. Once they were there, the presence and power of God flowed to touch the least and the lost. Many are now no longer lost.
This core medical team has traveled the world for Jesus. Some comment that the expense of going to a faraway country would be better spent if donated to a worthy cause. What cause could be more worthy than building relationships, healing the sick, and bringing souls to Jesus? It is under His call, His plan, and His care that we travel. It is within His blessing, His healing, and His provision that miracles happen. And it is through His grace, His mercy, and His love that both the healed and the healers draw closer to him. Without fear of waters, rivers, or fire.
Praise God who makes the Living Water flow!
Want to see this medical team in action? Watch the video below!
SEAPC is dedicated to changing lives through prayer. If your heart is moved and you would like to partner with us, you can donate here. 
For more information about joining a short-term team, click here.