Showing Up for the Battle
When I reflect on what God has done this year in Mexico and Central America, I am reminded of the story of King Jehoshaphat when a vast army was coming against Israel to destroy them. He was afraid because he knew that Israel could not defeat them. In his anguish and helplessness, King Jehoshaphat cried out to the Lord. The Lord answered him by saying, "you don't have to fight, the battle is mine but you still have to go down and face the enemy" and the Lord gave them a great victory. (2 Chronicles 20:15-17)
This Year, Mexico and Central America were devastated by natural disasters that claimed hundreds of lives. They experienced the highest global rates of violence from gangs, drug lords, and corrupt political systems. It has taken a foothold over the nations. In the midst of all of this, SEAPC is going to the frontlines of this spiritual battle and invading Mexico, Guatemala, and El Salvador. SEAPC teams, led by Pastor Mark Geppert, are uniting churches by training, motivating, and mobilizing pastors to take back their cities for the kingdom of God. Just like Jehoshaphat, as we cry out, the Lord declares that the battle is not ours but that we have to go down to the front lines and face the enemy and He will do the rest.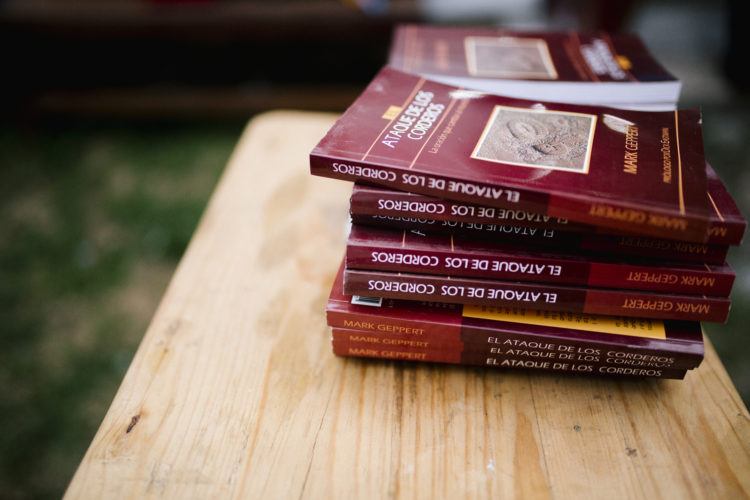 The Attack Lambs seminars have transformed many churches by giving them strategies for warfare, while teaching them how to walk in power and authority through their identity in Christ! I have followed up with many pastors after the seminars and they are excited because they are seeing a powerful move of God as they go out into their cities and apply what they have learned. As a result of this, revival is taking place in these countries, many people are coming to the Lord, and the dagons of Mexico & Central America are bowing down.
We praise God for SEAPC who is empowering and equipping everyday people to become world changers. We are looking forward to continue equipping pastors and encouraging them to show up in 2018, a great harvest is coming and we will see great victories throughout Mexico and Central America!
To learn more about where and how SEAPC serves, click here.
SEAPC is dedicated to changing lives through prayer. If your heart is moved and you would like to partner with us, you can donate here.