My Friend Bill
It was the 4th of July, 1997 and the Chinese bus rattled and bumped its way along the Old Burma Road in the Chinese foothills of the Himalayas. 10 men and 20 women were jammed into a 20-seater, their American and Singaporean opulence providing pillows for fellow passengers. The South China heat added a whiff of humanity to the group and helped to keep off the mosquitoes so famous for the region.
One of the ladies, a middle-aged momma, had abandoned the racquet club, links, and pool to bring her teenage daughter for a taste of mission life. This ride was a bit more real than even she had bargained for. As hour after hour passed, songs gave way to silence and the customary banter of short-term teams followed them out the window. The group was getting grumpy.
Finally, our leader announced, "We are here."
"Here" turned out to be a bridge crossing the Mekong River. Bumped and bruised, tousled and jostled, and completely out of sorts, mom and daughter waited their turn to alight from the bus. As they stepped down my friend Bill handed each of them a Snickers bar.
'Here," He said. "I think you could use this."
"How did you know?" the young girl abandoned her teenaged frump. "This is my favorite. Oh, thank you, Bill." The diatribe of discomfort dispelled, she tore open the wrapper and inhaled the candy bar. With beaming joy, she let the familiar taste and texture dissolve in her mouth. Bill had turned the bitter into sweet.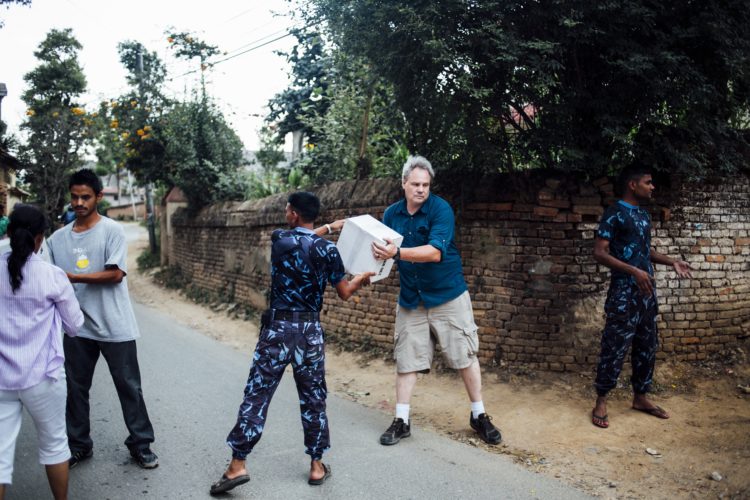 That's the way it is with my friend Bill: he always has exactly what you need. No matter where your journey may take you, he is always there with just the thing you were thinking about, or the tool you need to get the job done, or the encouragement to get you up that last 500 feet of mountain trail.
It is a joy to have a friend like Bill, but a greater joy to become one. So many people live today without a friend like Bill. They desperately need friendship and fellowship. Isolated, they feel the entire world is against them and turn to the web for like- minded, disconcerted, conversations of bitterness and rejection. They become easy prey for those hate mongers who surf the net looking for the vulnerable through whom they can multiply their schemes.
A kind look, a helpful gesture, a visit to a neighbor or a hand with the leaves or the snow can scrape away the bitterness of rejection. A greeting and kind word can be the Snickers you give to someone who is tired of the same old stuff. Greeting the waitress by name or the flight attendant with a smile can lift the spirit of a dinner or travel. Joy, peace, and love are what everyone is hungry for and when we become a Bill, we bring them.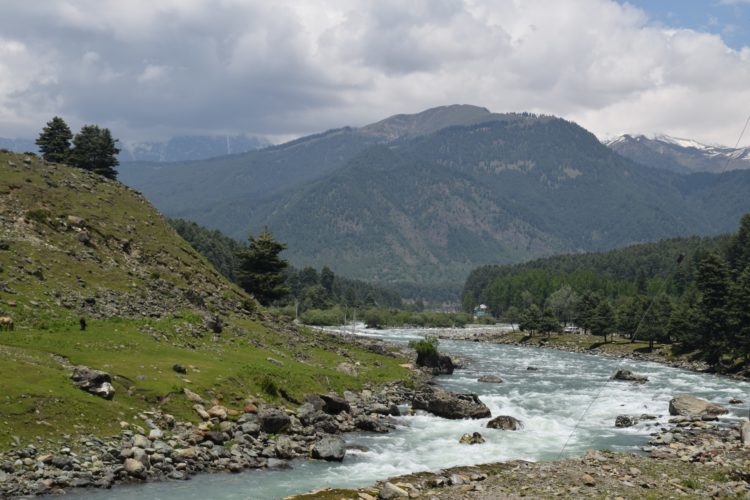 Cold, despondent, rejected, battling the effects of the altitude I sat in a very poorly heated hotel room in Kashmir. I had just begun to really wonder what I was doing there, and why wasn't someone else called to do it, and did I really care about anyone there; when I heard the sound of his footfall and the approaching whistle. It was Bill with a pack of my favorite comfort food, Oreos and a tube of 3-in-1 instant coffee.
"Hey, Brother Mark," He said "You looked like you could use these."
When I grow up, I want to be Bill.