God is Always Triumphant
As you might imagine, since starting my job at SEAPC about six months ago I've heard a lot of talk about Cambodia! If I'm being totally honest, my first thought was, "where's Cambodia?" Over time, my eyes have been opened to the wonderful work and mission of SEAPC in that amazing country.
In the office, I heard Matt going on about his admiration for Pastor Sinai. I heard Tina on the phone with various sponsors wanting to know how to send birthday and Christmas gifts to their kids. As a financial assistant, I saw with my own eyes, the donations pouring in for this nation. Finally, when I was assigned the task of sending out "The Journey" emails, by the man who started it all, Pastor Mark Geppert, I got the full download. This included a brief history of the civil war, an understanding of how SEAPC got involved, and the current status of what God was doing there through this organization.
During the two months of email blasts, I learned the names and faces of the national missionaries and I saw Ellie's curriculum unraveling into their hands. I saw a roomful of 500 teachers gather for training and a video of every one of them accepting Christ. I saw the near completion of the first technical center and the land where the next one would be built. I saw the open field that would soon be a new children's home and adorable kids at another home wearing jeans that I packed. I saw the production and distribution of My Precious Book. You have no idea what it feels like to send an email out at 2:00 pm asking for the funds to print these books and receiving a call at 4:00 pm with an outrageous commitment to do just that. God is awesome! So needless to say, by the time my first trip to Cambodia rolled around, I thought I had a firm grasp on what was going on there.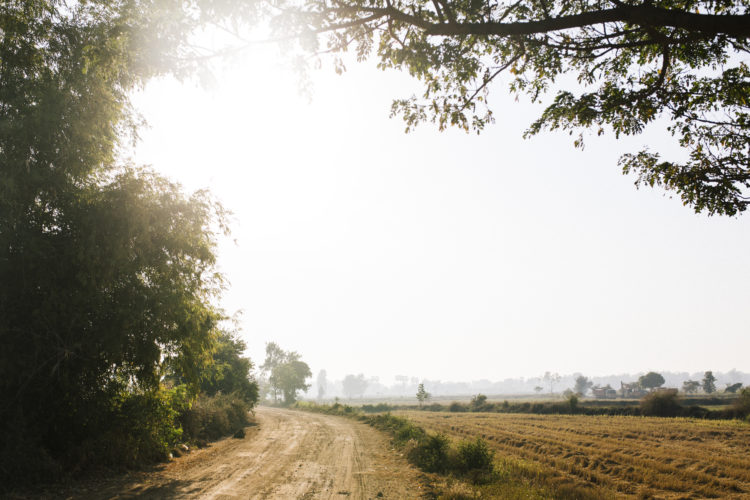 Upon arriving, after a solid 24 hours of travel, I found that Cambodia was what I expected; ample amounts of greenery, brown water, muggy hot air, shacks, temples, stray dogs, and mosquitoes. Thoughts and comparisons to Haiti and Mexico flooded my head in Hubert Tutwiler's car on the ride from the airport. Again my mind said, "I was ready for this and knew exactly what I was getting into". That evening, we ate our first rice-filled meal and met up with Greta Schulz and the nine national missionaries. That was my first of many "these people are real" revelations. We prepared for the week, we laughed, we worshiped, and we had no clue what tomorrow would bring.
Calling it "hot" would be an understatement for what we were experiencing, and "improvise" took on a brand new meaning. None of us had any teaching experience, and we were thrown to the wolves. But by the grace of God and his hand over that place, we persevered and we prevailed. Each day got easier and I was blessed by the sweetest, most respectful and fun loving children I'd ever met. Each day I saw everyone's confidence boosted, new challenges overcome, and fears conquered. It was incredible! But most importantly, by His power, we can all be held responsible for expanding the Kingdom of Heaven.  Praying with those kids through the prayer of salvation and seeing hands raised was priceless.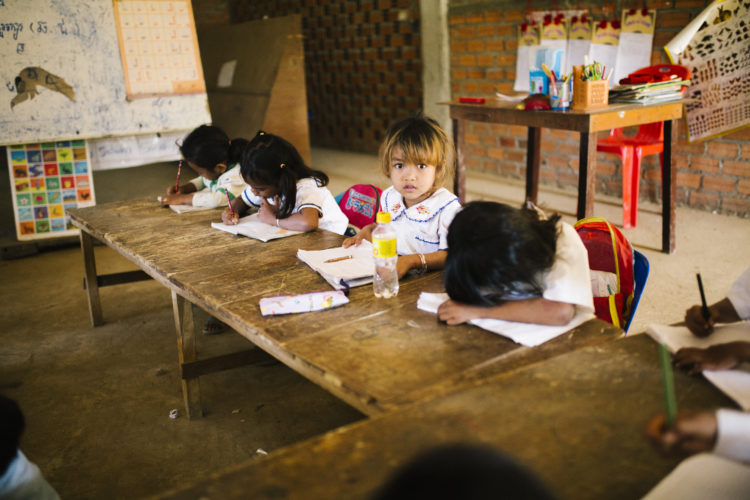 One morning, however, we were feeling the oppression of evil spirits at the school where we were about to teach. We were exhausted and having a Western moment of not being in the mood. Sure enough, local police showed up to check us out and some of the teachers were not ok with us praying in their classrooms.  Amongst the adversity, we prayed through it because we knew God was on our side. Earlier in the week, Matt gave a devotional on Ephesians 6, so we had those words still fresh in our minds.
"Finally, be strong in the Lord and in the strength of his might. Put on the whole armor of God, that you may be able to stand against the schemes of the devil. For we do not wrestle against flesh and blood, but against the rulers, against the authorities, against the cosmic powers over this present darkness, against the spiritual forces of evil in the heavenly places. Therefore take up the whole armor of God, that you may be able to withstand in the evil day, and having done all, to stand firm."
The most joyful children, and one of my most enjoyable moments, sprang forth out of that dark day. The children were so receptive to us being there. I may never see the harvest out of that in my lifetime, but relationships were formed and seeds were planted. He will do the rest.
Lessons learned: Our God will always triumph. He is in control. He has a plan. We are His. Those faces are His. Cambodia belongs to Him.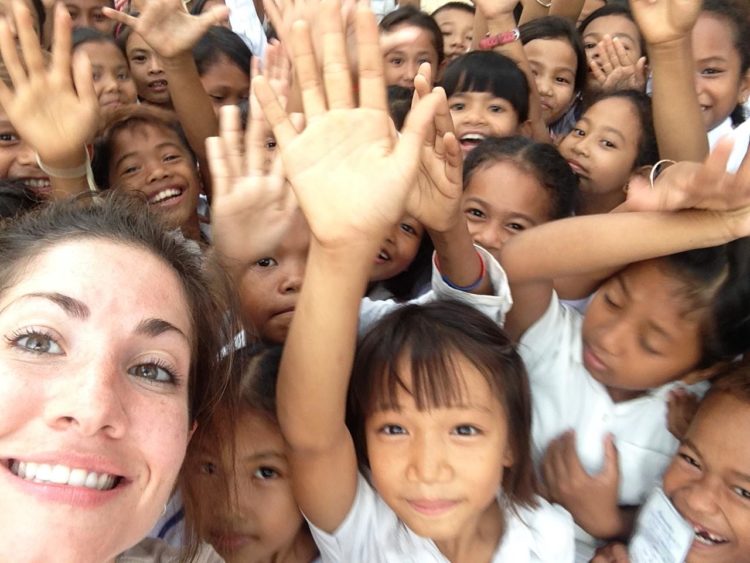 Overall, my Cambodia trip was a remarkable experience. I got to see firsthand the power of God working through an anxious, determined, and excited team. Servants of the Lord gave up their creature comforts, laid it all on the line, and relied on Him. Cultures merged, hearts were moved, souls were saved, and as SEAPC's motto so boldly states, lives really were changed through prayer!