Answering the Call
"And we know that in all things God works for the good of those who love him, who have been called according to his purpose." ~ Romans 8:28
Dan and ZoeAnna Shorthouse have been married for 36 years and have two children. They met at Carson Newman College in Tennessee where they actively served in missions. Some might say that their meeting foreshadowed their current residence in Sisophon, Cambodia.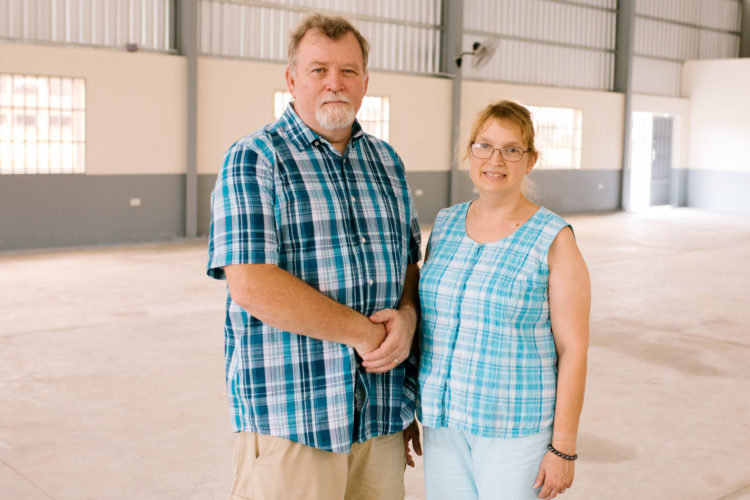 While Dan was still teaching, Mark Geppert approached Forbes Road and Career and Technical Center in 2013 with the idea of bringing teams to help teach or demonstrate project-based learning to Cambodian teachers. At that time, the technical training centers had not even been built. Nevertheless, Mark shared how Cambodian schools were experiencing a 60% increase of dropouts around 9th grade. These students would leave their country of origin and look for work in Thailand to support their families. It was obvious that these young adults needed marketable employment to give them something tangible to look forward to. While the school wasn't too keen on helping with the project at the time, Dan immediately connected with the idea.
A jack of all trades, Dan is a licensed electrician, ordained minister, skilled craftsman in construction and woodworking, and master educator with over 25 years in high school, vocational education, and workforce development. ZoeAnna has over 11 years of experience in the healthcare profession, is a certified k-12 music educator and is an ordained deaconess. Throughout their 36 years together, Dan and ZoeAnna have acquired these skills simply by doing what was necessary in each season of their lives. Years later, these very skills are a perfect match for what the Lord is establishing through BC Arise. In fact, ZoeAnna excitedly shared how what they want most for her to teach is nursing, something she is extremely passionate about. What's more, some of the very things they thought were a waste of time are precisely the skills that the new vocational education program needs. Before arriving in Cambodia, however, the Shorthouses experienced a trying season.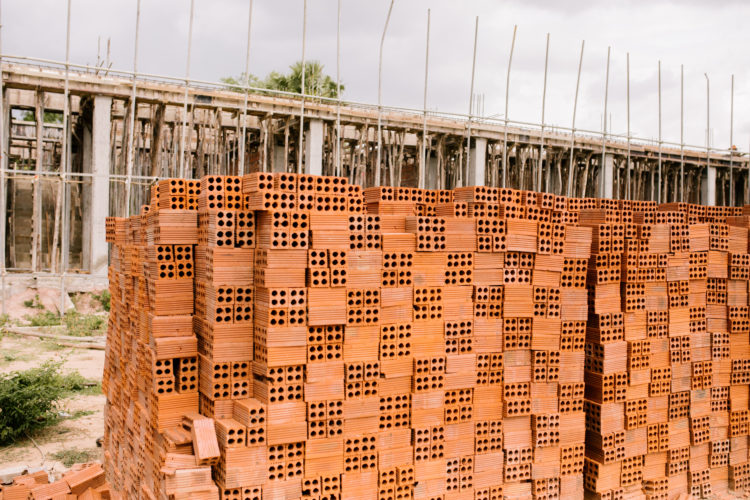 When Mark shared the vision for developing vocational education on a high school level that day at Forbes Road and Career and Technical Center, Dan immediately began thinking about how he and ZoeAnna could help. That day, he came home and shared everything with ZoeAnna. She remembers feeling hesitant, but turned to Dan and said "Sure. Where's Cambodia?" A woman of faith, ZoeAnna believed that if was from God he would prepare her heart for it. At that time, both of them thought that their opportunity for personal ministry had already passed them by. Knowing this, their openness to Cambodia is a wonder. They desired to go. In 2014, however, Dan had a heart attack and Cambodia was put on hold. In their own words, on the topic of those next four years they spent in the States, "this whole process is nothing short of what took place in Ezekiel 37."  Dan needed healing in his physical body and they both began hungering for an awakening within their spirits. This season was a turning point for them.
Exactly four years later, in March 2018, people kept telling the Shorthouses that it was their time for missions.  They fasted and prayed about the possibilities and remembered Cambodia. Infaith, they included it in their list of options. During this time, ZoeAnna retired early from her profession in healthcare and Dan told his director that he was going to retire. Four days later, Dan bumped into Mark. In typical Mark fashion, he turned to Dan and immediately said, "we need you." The Shorthouses decided to move to Cambodia, and planned to make the transition over the following eight months.  God, however, had other plans. They moved to Cambodia just eight weeks later.
During their last few weeks in the States, ZoeAnna had a health scare. The doctors found a mass and scheduled a biopsy. People prayed over ZoeAnna and her results came back clear. In fact, the doctors kept looking because they couldn't even find remnants of what they had initially seen. This perfectly sums up how God encountered the Shorthouse's throughout the last four years. Though they experienced many health issues, Dan and ZoeAnna passionately shared that "encountering the supernatural God has changed us."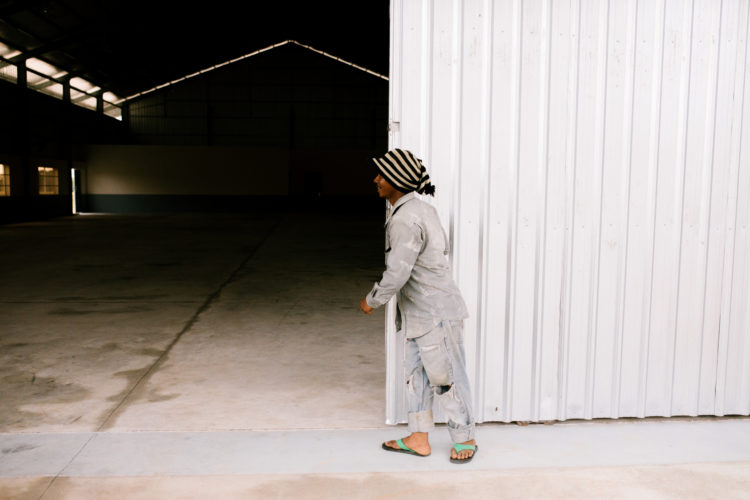 We are grateful that the Shorthouses are sensitive to the Holy Spirit's prompting and moved to Cambodia, at just the right time, to help develop vocational education on the high school level. Their consistent choice to say "yes" has brought them to a nation where the population is an average of 22 years old to help teach future educators. God's timing is always perfect. This nation needs parents and people they can look up to. The hardships that the Lord carried the Shorthouses through strengthened their spirits, and helped to grow them into the role models that they are today. They no longer believe that they missed their chance, instead, they now firmly believe that there is so much more and they refuse to stop. This is just the beginning.
Be on the lookout, you will be hearing much more from these humble giants in the coming weeks.