Parenting
Psalm 82:3 tells us to "Defend the poor and fatherless; do justice to the afflicted and needy." As one of the four ministry platforms, SEAPC believes that parenting is vital. These children are the future leaders of their countries and SEAPC wants to give them the Christ-based nurturing and pathways to succeed that they need.
Related Projects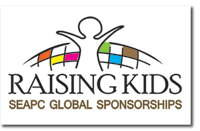 Raising Kids, SEAPC Global Sponsorships
Locations: Cambodia, Myanmar, India, Nepal
Every day, around the world, thousands of children are facing such situations as: child trafficking, abuse, slave labor, parentlessness, abandonment, neglect and poverty. To break the barriers for these children, SEAPC partners with like-minded local ministries who are caring for these children. Current partnerships are with New Hope for Orphans in Cambodia, Charity Children's Home in Myanmar, Abundant Life Care in India and Mendies Haven in Nepal. Today, over 585 children receive safe shelter, food, clothing, education, medical care, loving nurture and the opportunity to develop a personal relationship with Jesus. The number of children continues to grow daily.
You can join this partnership for $50 per month. SEAPC matches you up with a child and sends you an informational packet about the child and providing partner. 100% of your funds are sent to the local partnership ministry to provide for your child's needs. SEAPC administrative expenses relating to child sponsorship are covered outside of the individual sponsorship funds.
As your sponsorship continues, you receive regular updates. You can also develop a personal relationship with your child through letter writing or online communication if it is available.
Sign up today and have the joy of seeing the light of hope come to a child's eyes as they go from hopelessness to a great hope and future through Jesus.
Raising Kids Cambodia – partnership with New Hope for Orphans (NHO)
SEAPC founder, Mark Geppert, met Pastor Sinai Phouek in the mid 1990's. Pastor Sinai and his wife, Somalay, have always had a compassion for hurting children and began New Hope for Orphans in 1998 with five children in one home. Today, NHO serves over 340 children within 12 homes throughout Cambodia. The goal is to have a children's home in each of the 25 provinces of Cambodia, serving 1,000 children by 2020.
Most recently, SEAPC and NHO have partnered with the following organizations to renovate/rebuild a children's home in Kampong Cham province:
Raising Kids Myanmar – partnership with Charity Children's Home (CCH)
Pastor James Lian Sai was called to ministry in 1983. To help orphaned, abandoned and impoverished children, he started the children's home in 1996 in Yangon. Today, there are two homes (Yangon and Kalaymyo), caring for over 235 children. The homes are under the direct administration of Thang Chung Nung and Tha Biak Dim (Pastor James' daughter and son-in-law). The home in Kalaymyo is in a small home. We are prayerfully considering adding second, larger location, which will provide for more children in that area.
Raising Kids Nepal – partnership with Mendies Haven
Mendies Haven was founded in 1967 by Tom & Elizabeth Mendies to see that orphaned and abandoned children are loved and cared for based upon the love of Jesus. Children usually arrive at the home between the ages of 3 and 5, living there until they complete their education and are able to stand on their own. Currently, 29 children are living at the home, under the loving care of Charles & Susan Mendies.

Sponsorship Request
If you are interested in becoming a child sponsor, please fill out the form below. After you have completed the form, checks (made payable to SEAPC, memo Raising Kids) can be mailed to:
SEAPC/Raising Kids
PO Box 127
Oakmont, PA 15139
If you prefer to send your donation online, please click on the green "Give Now" button at the top of your screen.
How you can pray:
Pray for the 581 children currently being cared for by SEAPC Raising Kids.
Pray for the construction of 4 new children's homes currently under construction in Cambodia.