Education
Education is one of the four ministry platforms of SEAPC. It is a key to breaking the poverty cycle. Keeping children in school and providing them with expanded opportunities for the future develops a skilled labor force for the country.
Related Projects
Banteay Meanchey Arise
Location: Cambodia
Fourteen years ago, SEAPC started supporting the home for orphaned and abandoned children on SEAPC-CAMBODIA President, Pastor Sinai Phouek's, land in Banteay Meanchey Province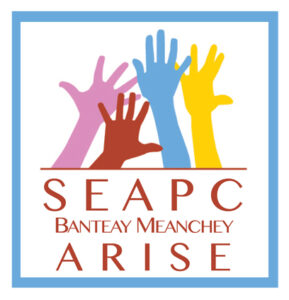 , Cambodia. As we have prayed and walked together, God has increased our influence in that province. In 2005, Im Sethy, then Minister of Sports and Education, asked us to create a model public school in the same village where the children's home is located. We began by instituting a new curriculum based on the Lord's Prayer and biblical principles of science and mathematics.
Today, this model school has 8 campuses, 3,500 students, 178 local Christian teachers, and has been awarded the Golden Nation Builder award from Prime Minister Hun Sen for its five consecutive years of ranking #1 in the nation for math and science. 30 graduates are currently receiving a SEAPC scholarship to attend university in Phnom Penh with a commitment to return to the province as teachers. Now, in the village of Rongko, Banteay Meanchey Province, we know where the children are and we have a plan for their future.
We have been praying for an opportunity to take this success to the rest of the province. It is with great joy and faith that we have now received the invitation from Gen. Ke Kimyan, Deputy Prime Minister of Cambodia, to take the success of Rongko school into every school district of Banteay Meanchey! We have expanded from 8 school campuses to 488 campuses and from 3,500 students to 126,000. It is quite a leap and we need your help to get there.
Acts Bible School – Laos
Information coming soon.
ACTS Bible College – Myanmar
ACTS Bible College started as Church On The Rock School of Evangelism on July 11, 1989 with seven students in a small apartment in the center of Yangon. In 1992, the school name was changed into ACTS Bible College and it moved to its current location in simple palm leaf and bamboo buildings.  Now, it has eight two-story buildings, seven single-story buildings and a thousand-seat Jubilee Auditorium on four acres of land. 97 students are currently enrolled.
ACTS exists to train young people who have a real call of God in view of sending them to the unreached people groups and plant churches in different parts of the country. It is committed to be a school of discipleship in practical priorities, power evangelism, prayer, and witnessing. ACTS is committed to faithfully teach God's Word and make it relevant to life situations. Students are given ministry opportunities to apply what they are learning in the classroom.
Courses offered at ACTS:
Master of Divinity (M.Div), a three-year course of 96 credit hours.
Bachelor of Theology (B.Th), a four-year course of 144 credit hours.
Certificate of Ministry in Theology (CMT), a one-year course in Burmese Medium.
How you can pray:
Pray for the $1.1 million needed to build the 9 technical training centers for Banteay Meanchey Arise.
Pray for the production and distribution of the children's bilingual Bible story books for Banteay Meanchey Arise.
Pray for the next steps in opening Acts Bible School in Laos while the building is being completed.
Pray for the students and teachers of ACTS Bible College in Myanmar.