Most of you who read this blog already know that SEAPC is a worldwide prayer ministry, and that Operation Capital City is also a prayer ministry to mostly Latin America, with a concentrated focus on Mexico. Over the years I have led prayer teams in these nations utilizing various means.
In the true spirit of SEAPC, in 2015, about 30 of us boarded a bus which took us on a three week prayer journey through the "Ruta Maya" covering Mexico, Guatemala, Belize and Honduras. We prayed for, and ministered to the beautiful Mayan people, many who did not even speak Spanish.
One team waded out knee deep to a waiting boat along the Pacific coastline in Guatemala to pray up and down the coast. We prayed for the protection of the country from hostile invasion. We prayed against storms and hurricanes. We prayed for the local fishing industry, and of course, for spiritual revival in the churches and for the Great and Final harvest.   
Aside from walking and praying, I remember hiring a horse-drawn buggy in the beautiful city of Merida, in the Yucatan Peninsula, to ride through the city and pray at all of the "pressure points."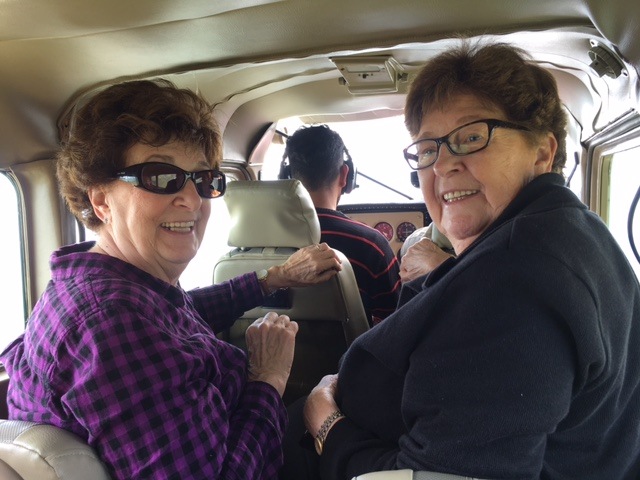 Cars, vans, boats, and now… a six-seater jungle plane! We just returned from one of the most awesome ministry trips ever, and one of the highlights was this prayer flight. A brother with whom we were fellowshipping mentioned someone he knew who had once done this. That is all I had to hear! My first words were, "how much does it cost?" He assured me he had no idea, but the little airport was just up the road about 5 minutes. (Everything is "only five minutes up the road" in Mexico!) I said, "Let's go and check it out."
One hour later we were in that little plane taking off down a bumpy gravel runway. It was one of those little planes that is used for carrying medicine and supplies into the depth of the jungle, where there are no roads. Believe me, we were praying alright. Once we got up in the air, we really began interceding for Comitan, Chiapas. We went back and forth, out to the surrounding areas and then back to the city. It was a truly remarkable and exciting prayer time.
I can hardly wait to see what the Lord has in store for our next trip!