The apostle Paul wrote these words in Ephesians 2:10, "For we are his workmanship, created in Christ Jesus unto good works, which God hath before ordained that we should walk in them."
Do we ever really think that God has ordained good works for us to do?  Last week a youth mission team from New Life Christian Ministries in Saxonburg, PA sent a team of 45 youth to work at an inner-city mission and soup kitchen in Arnold, PA called The Lighthouse. The Lighthouse ministers to the poor, needy and spiritually lost. The youth team cleaned and painted the main eating area and the organized the basement of the mission. The team served the Lord through good works, and the youth learned to help others that could never pay them. They did works that the Lord had ordained before they were created. He knew that someday a team would be needed to paint a soup kitchen.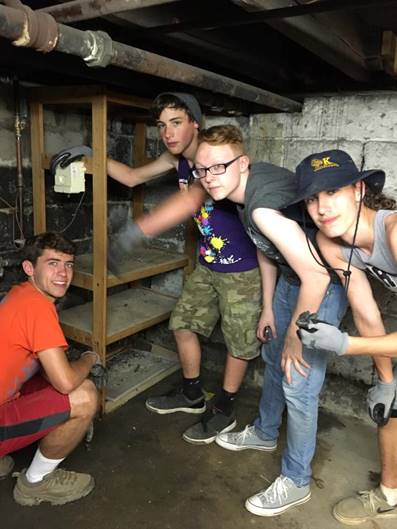 How do we walk every day? Do we look for opportunities to do what God has ordained us to do, or do we look for every opportunity to avoid doing things for others? We all remember the story of the Good Samaritan and how he was the only person that stopped and helped, even after others had walked past. Let us always consider what God has ordained us to do as we go throughout our day!