Meet Hubert and Agnes Tutwiler. He is a good ole' boy from Texas with a southern drawl and welcoming presence. She is a beautiful Filipina with the ability to disarm and bring peace to even the most troubled of hearts. Together they create a dynamic faith-filled duo who live with three of their children in Cambodia.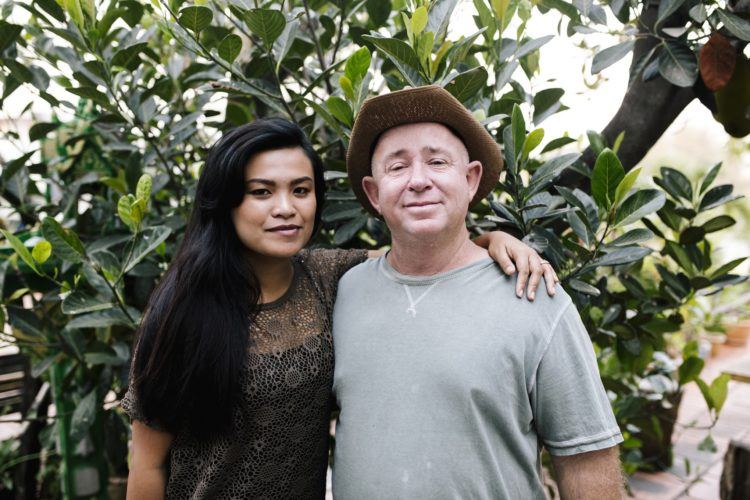 While visiting Cambodia we were tasked with capturing the lives of this power couple. However, the better question we found is "what do they not do?" The Tutwilers are culturally literate restaurant connoisseurs. This magnetic couple also hold occupations as snake wranglers, chauffeurs, builders, chefs, and at times accountants. They see their primary role in Cambodia as servants. It is their shared desire to primarily support local missionaries, ministries, and guests who visit for a season. Amazingly, a Texan man and a Filipina woman are the ultimate welcoming committee within Banteay Meanchey. The Tutwilers embody the commandment of Jesus' words, "Go, therefore into all the Earth."
The Tutwilers maintain a level of favor in the Banteay Meanchey province of Cambodia (BMC). In fact, Hubert jokingly describes himself as "the strange foreigner who loves on everyone's baby." In a way, he functions like the mayor of BMC and Agnes would readily agree. Agnes shared that even the older people in BMC are friends of Hubert's. Recently, an older woman ran straight towards Hubert and offered him a wide, spontaneous smile. This woman had remembered Hubert's consistent generosity. With a playful grin, Agnes mentioned, "all of the older people know Hubert will never turn them down." Anges' pride in her husband is evident.
The Tutwilers' union and their subsequent call to Cambodia spans several oceans and a few nations. While their marriage is an inspirational story of its own, their arrival to BMC proves equally remarkable.
In 2010 the Tutwilers attended a conference which altered the course of their life. While attending this conference, they witnessed a video giving statistics about sex and human trafficking within Cambodia. In the midst of 2,000 people Hubert stood up, raised his hands, and wept. As tears streamed down his face he recalled an Old Testament prayer and began reciting it out loud. He petitioned the Lord to raise up a man to do something about the horrible injustice he had just observed. Little did Hubert know, he was praying for himself and his entire family.
One year later, Hubert and Agnes attended the same conference and were stunned when the speaker said the following from the platform, "last year a man here prayed this prayer and God was calling him to missions and the sex trafficking issue." The prayer she mentioned was the Old Testament prayer Hubert had prayed. Hubert and Agnes knew the Lord was confirming the divine unction felt the previous year. With clear confirmation, the Tutwilers unanimously decided to leave their sunny Arizonian lifestyle. They began to seek God about where they were to go. Practical wisdom would have naturally placed them in the Philippines. After all, Agnes spoke the language and Hubert spent a lot of time on the island as an itinerant preacher. However, by the end of 2012 God made clear Cambodia was the destination they were to move their family.
Before moving to Cambodia the Lord told Hubert, "I am going to introduce you to someone and he will set up you up in Cambodia and you are to do whatever he asks." In February 2013, the Tutwilers were connected with Mark Geppert. After meeting with Mark, Hubert and Agnes were set to be in the country within the year. With tremendous faith and humility, the Tutwilers have been serving the Cambodian people for over two years.
To learn more about where and how SEAPC serves, click here.
SEAPC is dedicated to changing lives through prayer. If your heart is moved and you would like to partner with us, you can donate here.