Mobilizing people to pray…that's where God has called me this year.
It's a big idea. A big movement idea. And it's way bigger than me.
It's a God-sized idea.
Have you read Nehemiah?  If you haven't, you should.
In Nehemiah, we find a remnant of the Israelites have returned from captivity in exile to their home in Jerusalem. We find that Jerusalem is in ruins. The house of God has been ransacked and defiled by armies and thieves. We find a city that was once under the rule of King Solomon and was the richest and most thriving city in the world has now been reduced to mere piles of stone. It's a stark example of what King Solomon himself warned of in Ecclesiastes.
"All go to the same place. All came from dust and all return to the dust." ~ Ecclesiastes 3:20
We find a city filled with dust.
But God is the God of resurrection. And so He will resurrect His city through this rag-tag remnant. This remnant who spends more time worrying about the enemies surrounding them then the task at hand, so the temple they should have rebuilt is only half done. Their houses are being erected, but the temple and the city itself is still a crumbling shadow of its former glory. This is where we enter in with Nehemiah. We enter into a city that is still crumbling, and Nehemiah is filled with conviction and the passionate leadership these people need to finish the job.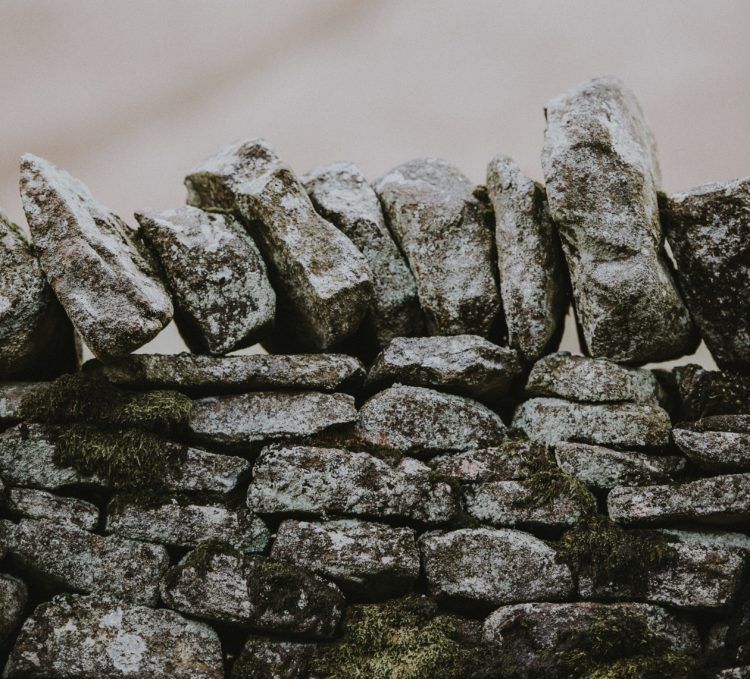 And so they build the wall. Each family was to build the section of the wall in front of their house. What a beautiful idea. God takes this overwhelming God-sized idea and makes it into a manageable task. Just build the section in front of you.
What does a wall do? A wall was meant for protection. It was meant to keep the enemy out, but it was also the place where the watchmen stood. In ancient times, the watchman was a sentry or a lookout who kept watch day and night. There were no satellites or security cameras. There were watchmen and they were vital to the safety of a city.
In the scriptures, the watchman is symbolic for an intercessor. A watchman is someone who stands on the wall and prays. A watchman keeps watch for the coming of Christ and for the attack of the enemy, but Jerusalem had no wall for the watchman to stand upon.
And neither do we.
Where is our wall?
Where is the wall for the watchman to stand upon?
Where is the wall encircling our nation?
Where is the wall encircling the globe?
Let's build one.
Let's mobilize people to pray.
God wants to take His God-sized idea and give you a part.
So how do you build the section of the wall in front of your house? The foundations of a home founded in Christ are the fruit of the spirit. Is your house filled with love & joy or is there hate and despair? Does patience & peace abound or short-tempers and arguments? Is there kindness & goodness or selfishness and bullying? Faithfulness, gentleness & self-control or adultery, abuse, and neglect?
Are your children being brought up in the shadow of the cross and in the light of the resurrection? Are you and your spouse loving one another as Christ loves you?
And what about your neighbor down the street? That neighbor who doesn't know where to start? Or can't pick up a single stone to place on another because they're too weak? Or that neighbor who just doesn't see the point in it all? Or that neighbor who just doesn't want to build a wall because why build a wall to protect people who never cared about them anyway? Why not walk down the street and show your neighbor you care?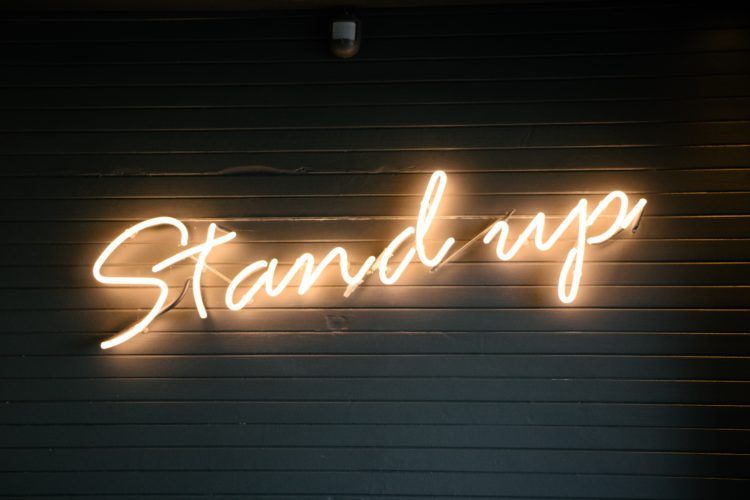 Don't let the enemy tell you it's too late. Don't believe the lie that it doesn't matter or that you don't matter. Don't let fear of the unknown, failure, or incompetency paralyze you from building what God has placed in front of you. Remember, it's the house built upon the rock that stands.
Let's build a wall. A wall to stand upon.
Let's build a wall of watchman around our nation and around the globe.
It starts with prayer. The wall gets higher, wider, and stronger through prayer. Don't fool yourself…you're not actually building this wall.
God is.
Your job is to pray it into being. You pray for your angry spouse. You pray for your child who's doing drugs. You pray for the other kids at your child's school. You pray for your neighbor who was abused. You pray for your friend who is cheating on her husband. You pray for your elected leaders. You pray for your colleague who can't pay their medical bills. You pray for the homeless parents who can't find jobs.
You pray.
You pray for the widow. You pray for the orphan.
You pray for the lost. You pray for the broken.
You. Just. Pray.
God is the one who picks up the stones and puts them into place. God is the one who resurrects life from the dust. You just pray.
Let's build a wall. A wall to stand upon.
To learn more about where and how SEAPC serves, click here.
SEAPC is dedicated to changing lives through prayer. If your heart is moved and you would like to partner with us, you can donate here.