As part of a series of blog posts about child sponsors from around the world, today's guest author is Jenna K. Jenna is 15 years old and has a passion for missions and photography.
Matthew 21:6 says, "The disciples went and did as Jesus had instructed them." I love that verse. It is so simple, yet full of a wise message. Ever since I was a little girl, I  wanted to care for those in need. Specifically orphans on the other side of the world. I always had my mind set on missions. As I got older, however, I started to think, "This could never happen" or "I couldn't ever do something like that." I didn't know how to change the world like I wanted to in middle school. But God said, "Stop right there, don't worry, I've got something for you!"
About three years ago, I went to a church service that changed my life forever.
The pastor shared stories about a trip he had taken to Africa and the amazing people he met. I was in awe. I hung onto every word he said, imagining myself in another country, helping people, and surrounded by orphans that needed God's love. I wanted to be in his shoes. After he finished sharing about his journey to Africa, some of their church volunteers walked around with packets. Those packets contained information about children in other countries who needed sponsors. It took everything inside me, and I mean every restraint I had, not to shoot my hand up. I was 13 years old and was not with my parents. I knew I shouldn't make that decision right then and there. It crushed me. I wanted to snatch one right out of their hands.
I couldn't help a child that night but I still got something pretty important. At the end of the night, I heard God's whisper that I needed to sponsor a child and be a part of the missions world. It was as clear as day. I went home that night and told my parents what I heard from God and that I felt a huge pull to become a child sponsor. The next few weeks I searched for a child. I landed with a beautiful 10-year-old boy named Tihn. Tihn was abandoned at birth and now lives in an NHO children's home in Cambodia. I couldn't wait to start my new journey in life with him being a part of it.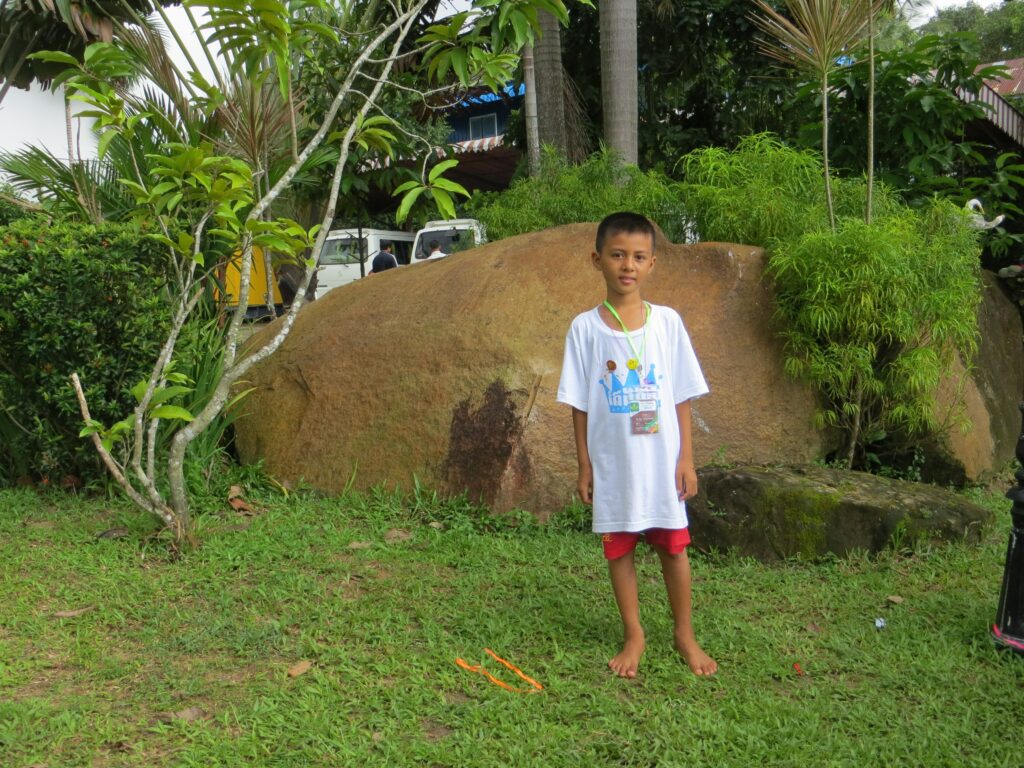 Since then we've exchanged letters, I've sent him gifts, and I've received many pictures of him. Receiving pictures of him makes me feel so excited. Nothing makes me happier than seeing him or reading a letter from him. He is now 12 years old and I still get a rush when I think of how all this happened. It's amazing how you can bond with someone on the other side of the world just through words on a piece of paper. I'm so grateful for SEAPC and how they've connected me with him and the missions world in general. This has been quite an amazing journey getting to be part of this little boy's life. When people find out I sponsor they all say the same thing. "Wow that's amazing! You're awesome!" And I think the same thing every time: "No, what's amazing is that God is using me to help make sure a child can eat and have an education." Me… God is using ME. If anything, sponsoring Tihn has changed me. I may be the one supporting him but in doing so I have learned so much.
I have fallen along the way but God's whisper still rings in my ear from three years ago. This brings me back to that verse in Matthew. "The disciples went and did as Jesus had instructed them." I did not let my age or the concern of financial responsibility stop me. I figured out how I was going to be able to do it and I did it. I took action to what God had told me to do. It was the best decision I have ever made. I am hoping to take my very first missions trip to Cambodia and Myanmar this coming summer of 2018. If everything works out I hope to meet Tihn!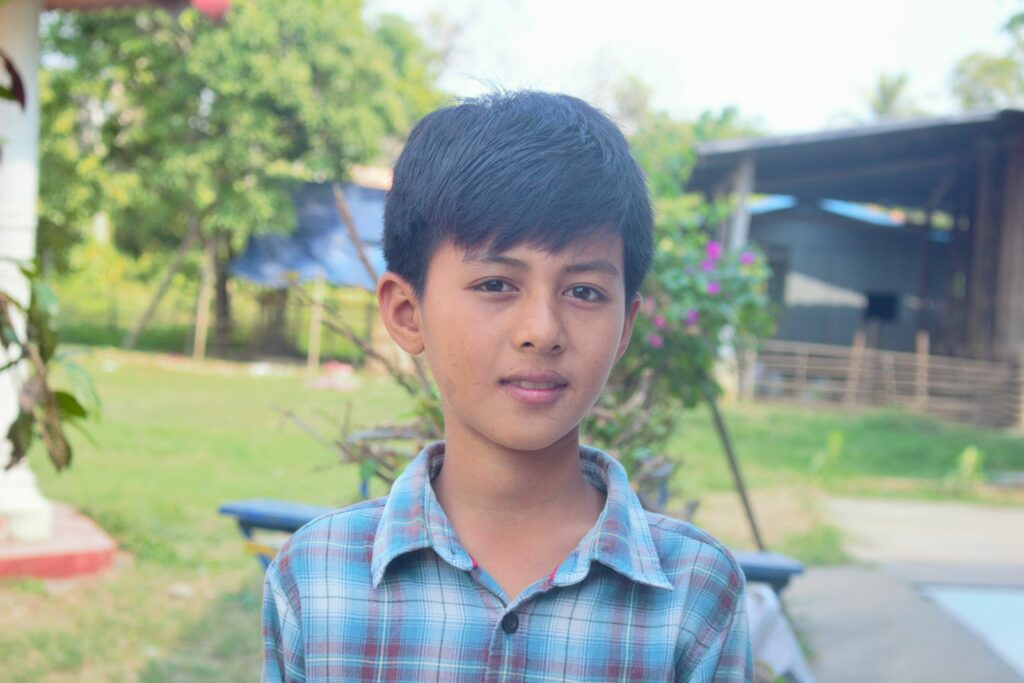 If you are thinking of sponsoring I encourage you to pray and talk to God about it. If you feel called to do it, do it. There are many children and teens in the SEAPC Raising Kids program who still need sponsors and could use your prayer and support. If you feel called to take action talk to SEAPC and find that special kid that God has waiting for you.
Thank you for reading my story!
To learn more about becoming a SEAPC Raising Kids child sponsor, please click here.
SEAPC is dedicated to changing lives through prayer. If your heart is moved and you would like to partner with us, you can donate here.