During my second mission trip to Cambodia, God had placed a burden on my heart. He began to speak to me about a new ministry initiative to find sponsors for the staff working in the NHO Children's Homes.
As I returned home, I knew the Lord wanted me to share this vision with those in my sphere of influence. I figured I would just bring up the idea in my small groups, Bible studies, and in fellowship with friends. The Lord had something else in mind. After a meeting with the SEAPC staff, I felt the Lord lead me to host an Arise and Shine event at my church.
There was one problem: I did not want to. Oh, I wanted to share about my love for Cambodia, the details of my trips, and even the desire God gave me to support the NHO staff. However, I did not want the responsibility of putting together an event at my church. I knew the amount of work and stress that can go into events such as these. I knew a financial investment would be needed. I was concerned that the investment would exceed the outcome. My church is large and has many missionaries and mission trips – I was unsure if I would get folks to come.
The Lord was persistent and He asked me a simply question: "will you obey Me and trust Me with the outcome?"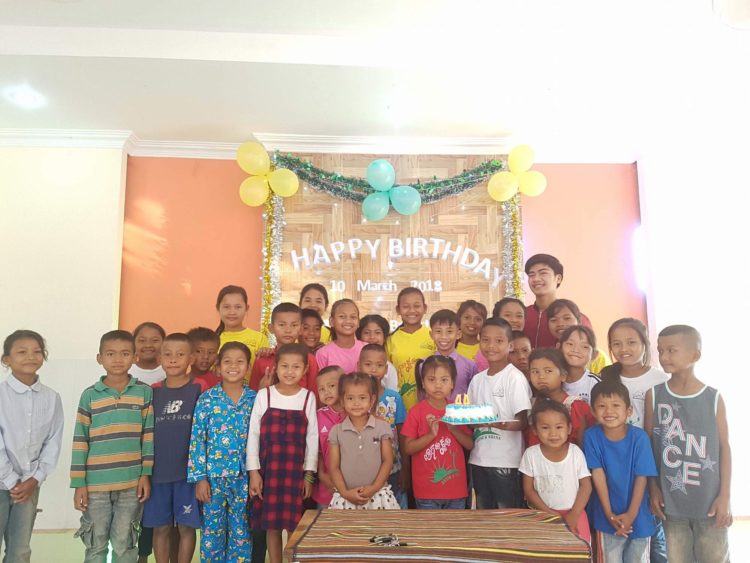 I knew from experience that what God initiates, He permeates. So, I began planning for an Arise and Shine event at my church. I had the idea to host the event on my birthday. This way, I could ask my family and friends to come to the event in lieu of the usual cards, gifts, and dinner outings. And truly, there is nothing I would rather do on my birthday than talk about Cambodia – except for actually being in Cambodia of course!
As preparations got underway, I was hit with many obstacles and sources of discouragement.  Initially, I was unable to reserve a room at the church on my birthday. I had well-intended individuals say things like "Raquel, the church is missioned-out," "these events never work out well," and "you'll get 3 people to attend."
But the Lord was faithful. He provided a way through each obstacle and countered every discouraging word with encouraging ones. Having the support and enthusiasm from my pastors meant the world to me. It fueled me when I wanted to throw in the towel. Dear friends of mine invested their time and resources as the Lord continued to permeate this endeavor. God continually proved that He was in this with me.
After a month of planning and preparation, my birthday arrived. As I began to greet the arrivers, I was pleasantly surprised at the number of people pouring into the room. When we began the program, I looked out at the room full of over 80 people and realized that represented in that room were folks from every season of my life. Friends from my childhood and teenage years were there. Mentors from my first church, current co-workers, and even a college professor attended "Cambodia Night."
Scripture tells us that the Lord blesses obedience and seeing this room full of people was blessing enough to make all my efforts worth it. Oh, but the Lord was not done. He had a surprise in store for me that I never could have imagined.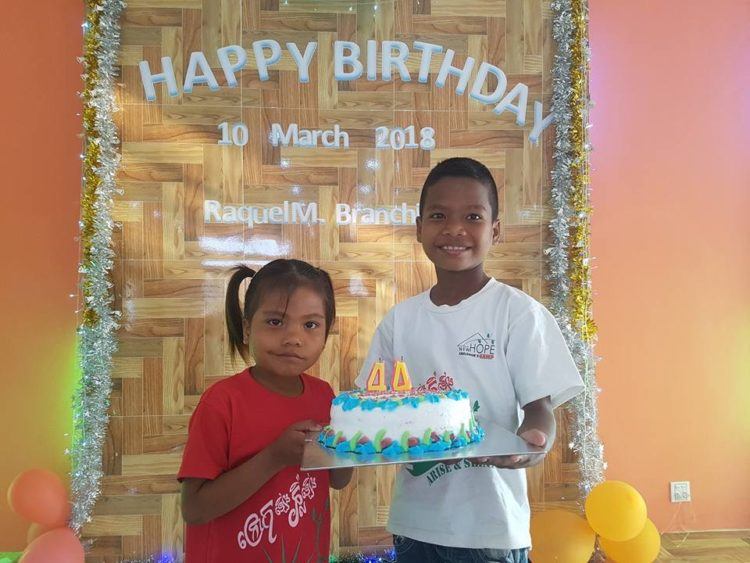 During the live video with the children's home in Preah Vihear, I was able to speak to my two sponsor children. I was excited to see them again and enjoyed our dialogue with the help of my friend translating for us. After several minutes, I thanked them and said goodbye and turned from the computer to hand over the microphone. I then heard my friend say "Raquel, wait, come back." I figured they had another question for me. As I turned around, my two sponsor kids were holding a lit birthday cake and they sang Happy Birthday to me in Khmer!
I had no words. I was overwhelmed and tears were the only response. Many in the crowd shed tears as well.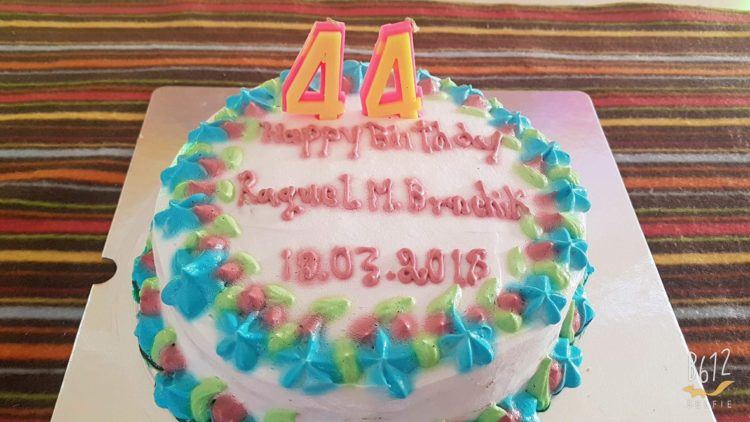 The evening did not go exactly how I had envisioned – it went better than I had envisioned. Donations to SEAPC were more than double what I had invested and two weeks later donations are still coming in.
More importantly, seeds were planted, hearts were stirred, people were blessed – especially me.
The Lord truly does bless obedience. When we are willing to obey Him, He takes our acts of obedience and does far more with them than we can ever do on our own. It was an evening I will never forget.
To learn more about becoming a SEAPC Raising Kids child sponsor, please click here.
SEAPC is dedicated to changing lives through prayer. If your heart is moved and you would like to partner with us, you can donate here.