Free shipping for any orders within the US!
Mark Geppert has authored four books: Attack Lambs, A Faith to Die For, Bridges, and Stepping Stones. Books are available by request for a contribution of $15 each or $10 each for 3 or more books in any combination.
International purchases will include shipping costs. Please call or email SEAPC before making a request, to specify which books you would like to receive.
List of Books: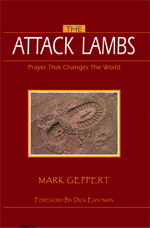 1. The Attack Lambs
This book describes the ministry of prayer walking. These principles have been proven in Asia and America, in mosques and temples, in metropolitan cities and mud huts. Published in 1999, this book is now in translation in fifteen languages with 50,000 in print. It is the backbone of the spiritual warfare ministry of SEAPC. Also available in Chinese, Spanish, Hindi, Chin, Burmese, Khmer and Thai. Please notify us if you want any of these versions.
2. A Faith To Die For
How can you face death squarely and know an absolute absence of fear? You can if you have hope. You can if you have traveled from Guatemala to Kiev to Beijing and seen God restoring hope in hopeless situations. Recounting his journey from captivity to freedom in Aceh, Indonesia, Mark Geppert shows us the reality of knowing a God who "never fails us or forsakes us."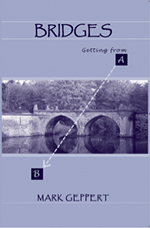 3. Bridges
First taught in a leadership meeting in Indonesia, this book teaches the establishment of ministry base, resource development, intercession, discipleship with a purpose, going, evaluation, and sustaining the work. It is the backbone of the church planting effects of SEAPC.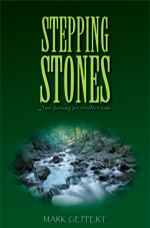 4. Stepping Stones – Temporarily Out of Stock
Twelve crucial steps to abundant living and practical advice for growing in the everyday. This book gives the reader simple biblical principles to stand on through the hard lessons of life.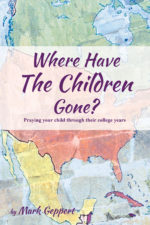 5. Where Have The Children Gone?
A prayer guide geared toward the parents and ministers of college-aged youth. Each day discusses the vocabulary the student will learn and the biblical response. It encourages daily prayer for the student and a loving, non-confrontational Christian apologetic based in the student's personal experience with God through Christ.