All SEAPC mission teams go first and foremost for the purpose of prayer, leading people, and using their unique God-given abilities. We are thankful for those that use their medical expertise to serve nations. This story exists to demonstrate a selfless team of medical professionals and prayer warriors. To read part one, click here. 
Along with his wife, Jean, Tim absolutely loves giving back on these trips. His first medical missions trip was to Mexico with his late mother, a cardiac care nurse. Tim continues to prioritize these trips, despite a demanding schedule, because they prove a way he and his family can continually give back. Tim is an incredible doctor. He was even approached by other organizations to use his skillsets abroad but he turned them all down. For him, sharing about Jesus remains one of the primary reasons he goes on medical trips. In their recent trip to Nepal, Tim prepared his patients for prayer and healing after their medical visits. With expectant hearts, many were supernaturally healed after receiving prayer.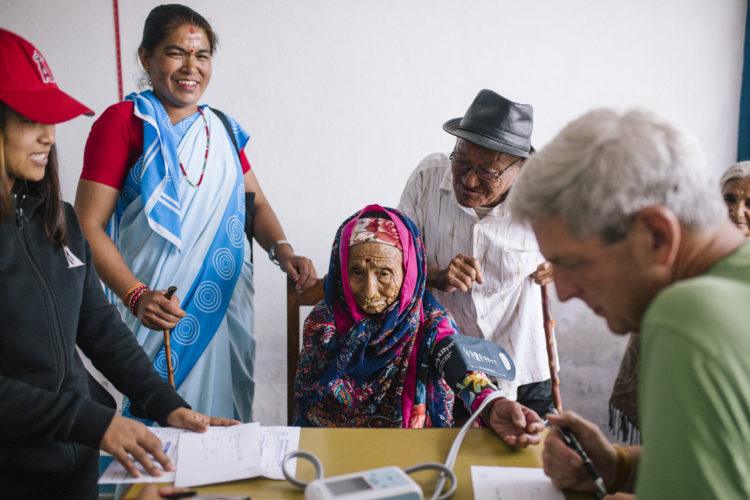 Someone extremely important to the medical team, that has not previously been mentioned, is Mike Wolf. Mike, a District Manager for NTB, has been part of this group for the past couple years. His first missions trip was to Kenya, and he continues to make the various trips around the world using his time off like the rest. Mike described his time in Kenya as "the absolute best thing." Mike was eager to keep serving around the world. Not long after his trip to Kenya, he was introduced to Harry and Laurel through a mutual friend. After going on a trip with them his heart was moved for medical missions. Mike has now gone on several trips, including the recent trip to Nepal, with these two couples. He offers an extremely caring and easygoing temperament which effortlessly puts people at ease. He helps wherever there proves a need and with a willing heart. In Nepal, this manifested in praying for the sick, helping in the makeshift pharmaceutical area, or assisting with intakes. Wherever Mike is he carries with him a sense of laughter and ease.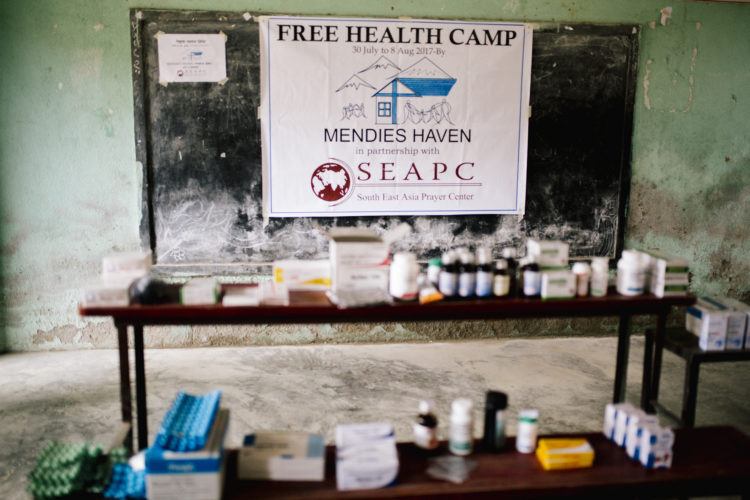 Whenever this group gets wind of a need, they go. This medical team often travels to beautiful destinations that could easily be mistaken for vacation spots, hauling with them medication and medical supplies across the globe to assist in meeting various needs. Whereas they could choose to spend this time cruising along the Galapagos or sailing in the Mediterranean—or simply enjoying the tourist sights of Southeast Asia—this team instead chooses to travel halfway around the world to sought after areas where they joyfully work eight-hour days and use squatty potties with the best of them. Their dedication and sacrifice is stunning to witness. To see hardworking people, in the prime of life, willing to sleep under the blanket of 10,000 stars is simply a rarity. Their heart for people in these remote villages remains truly remarkable. They partner with the Father to bring Heaven to earth in the most desperate of places.
Having watched these healthcare professionals see hundreds of patients in the Himalayas, it is obvious they have a deep desire to witness every person experience God. They have a unique advantage as the very nature of their profession allows for touch and provides them with many opportunities to bless people subtly or pray over them. It is amazing to witness nurses and doctors flowing with the Holy Spirit. While in Nepal, they prepared their patients for an encounter with God at the end of treatment. Many were miraculously healed after receiving prayer, including those that were blind and or deaf. God is in the business of caring for the whole person, spirit, soul and body. In love, this group ushers their patients into divine encounters with the Father. Two of the patients decided to follow Jesus after medical attention followed up with prayer.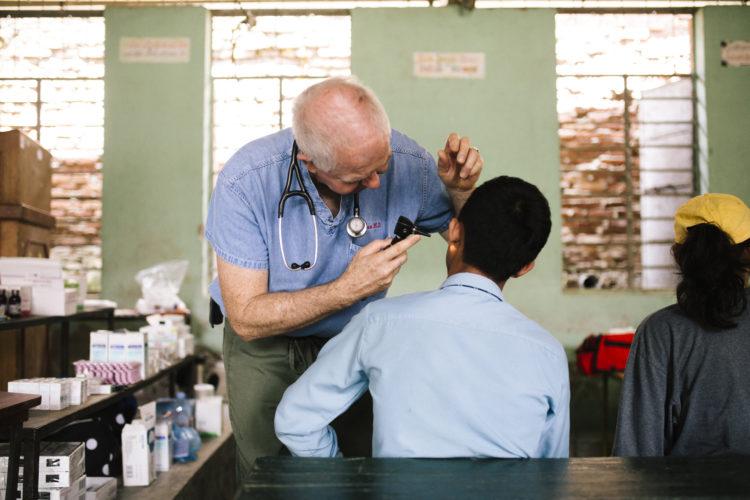 In the words of Tim Jones, "There is never an award without risk." Bumping around unstable roads in the Himalayas is certainly a risk. Especially when there are no guardrails! This team thrives on adventure and loves to care for any and everyone in need. It is an honor they have chosen to partner with SEAPC over the years bringing dignity, healing, salvation, and encounters with Jesus to those all over the world. Their childlike faith and hunger for all the Father has to offer is absolutely beautiful. When friends question their choices to fly to malaria ridden places, Laurel simply responds, "We have been called and until He calls us out, we will keep doing it…" This team demonstrates it is never too late to say "yes" to God. He takes those little yeses and multiplies them into something so much greater.
To learn more about SEAPC medical missions, click here.
SEAPC is dedicated to changing lives through prayer. If your heart is moved and you would like to partner with us, you can donate here.