When I was 12, I believed that if I worked hard I could become whatever I wanted to become. My parents and teachers taught me to believe. They taught me that faith, prayer, and hard work made the United States a great nation. Can you imagine if I was told to drop out of school, run across the border and go get money for the rest of my family to survive? Can you imagine having to instruct your 12-year-old child on how to run away? This was a recent reality facing the majority of the children living today in Banteay Meanchey, Cambodia.
Ten years ago, a small group of friends took exception to this reality and agreed in prayer that through the platform of education an entire nation would be changed. Their statement of faith, called "Cambodia Arise" simply stated that only through the resurrection power of Jesus Christ and the implementation of the Judeo-Christian ethic could a nation emerge from their civil war in just one generation. The vision was received and tested in one rural school district, Rongko, of Banteay Meanchey, Cambodia. That district rose to be ranked first nationally in science, mathematics, and English. The district held its ranking for five consecutive years.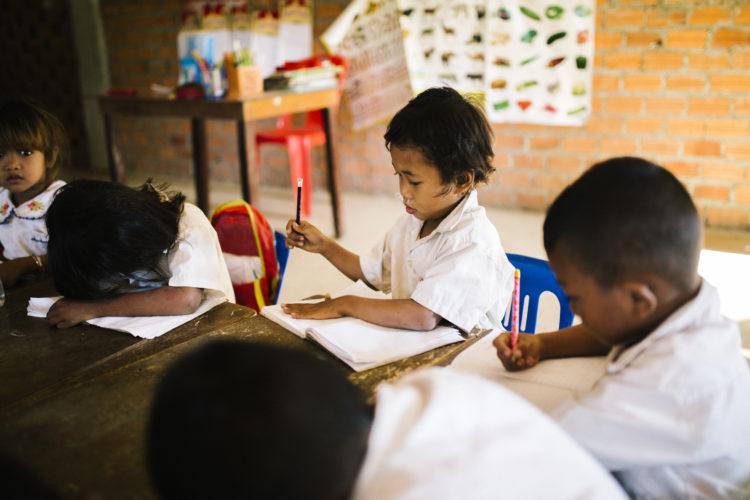 Over eight years of faithful testing, evaluation, and prayer, the small group of friends grew. Local, national, and international support for the vision multiplied and word spread of the rapid changes occurring in Rongko. When national government leaders came to honor the work of this team, the multitudes from the community professed their belief that "through the resurrection power of Jesus a generation would emerge that would change a nation."
The national government took notice of the changes, and invited the group of friends to expand their work from one district into all nine districts of the province of Banteay Meanchey, agreeing to support the vision of "Cambodia Arise." On that day, April 14, 2015, SEAPC Cambodia accepted the challenge to teach 130,000 students across 488 public schools the principles of "Cambodia Arise" and the disciplines that would cause a nation to prosper. Word of the program reached the top of the nation, who then placed a greater challenge before this group of friends: "If you can show that the dropout rates in Banteay Meanchey decrease, that the graduation rates increase, establish nine skills training centers for economic growth, and cause prosperity in the region over the next two years, then we will take this program nationwide."
Since receiving this challenge just two year and half years ago, SEAPC has taught teachers from each of the 488 public schools, provided educational resources to every school in Banteay Meanchey, built the second of nine skills training centers, established businesses, launched local leaders to teach educational programs province wide, and have received faith commitments from thousands of students, teachers, and principals.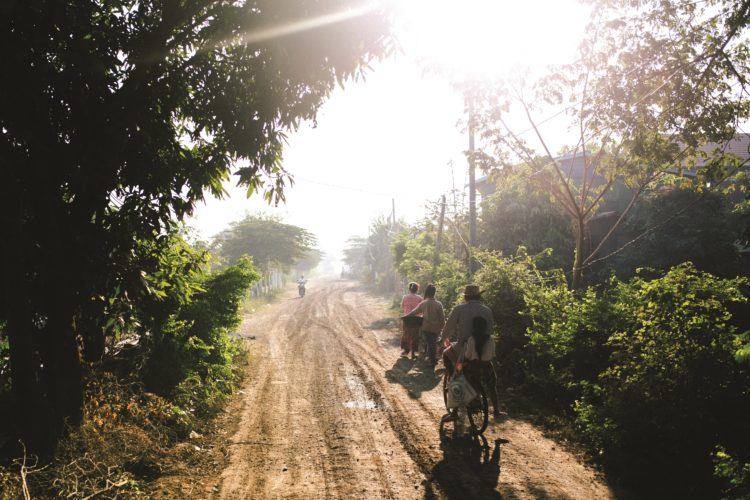 Heaven has opened over Banteay Meanchey, Cambodia. The national government has responded by bringing electricity to the province, building new roads and high school facilities in each of the districts, and ensuring that this program will be implemented without disruption. This month, the results come in!
Let faith arise. We will see dropout rates decrease. We will see graduation rates increase. We will report of great prosperity across the land. Please stand with us in prayer. This month SEAPC will also begin construction on the remaining skills training facilities. This $800,000 project will set aside sacred space for faith and the Judeo-Christian ethic in education to perform itself across these 130,000 students who are now beginning to believe that they can change a nation.
We need your help! We need your prayers! Please take this moment to pray for "Cambodia Arise," the team that has given their lives to serve this work, and the ongoing recourses necessary to meet the daily demands.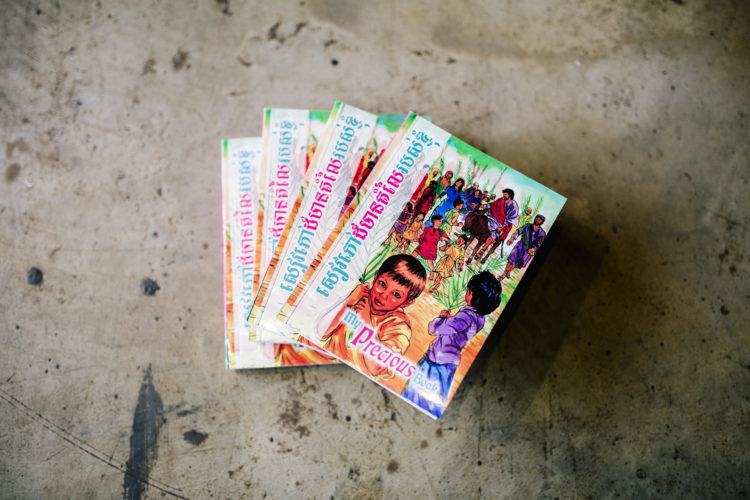 Today, 12 year olds across Banteay Meanchey are reading a new and very precious book. This book that tells them that they are loved, that they are chosen, that they can do all things, that they do not need to fear, because there is a God who sent His Son to die for them, and who loves them, and who will make a way from them.
They are staying home in Banteay Meanchey, and they are rebuilding a nation.
For more information on what is happening in Cambodia, please click here.
SEAPC is dedicated to changing lives through prayer. If your heart is moved and you would like to partner with us, you can donate here.