Spare Change, Changed Lives
There's a poem about finding a penny and having good luck. Well, I am not sure about having good luck, but you will certainly have a penny in your pocket, which will ultimately end up in between couch cushions, in the cup holder of your car, or on top of the dryer.
Why not give that penny a purpose? The SEAPC Coins For Kids fall 2015 campaign began on September 27, and it's never too late to participate! I urge you to save all of your loose change from now until the week of Thanksgiving and then send it in to the SEAPC office. Once all of the donated change has been counted, it will be spent on things that can change the lives of children around the world and right here in the United States.
Since its inception in 2007, SEAPC Coins For Kids has raised more than $124,000 and has provided things from backpacks to heart surgeries! Imagine knowing that the change you found while cleaning your car helped fund a heart surgery! It's also a great way to motivate employees in the workplace and children at school and at home. Start a coin-collecting contest or start a challenge. Offer your children change as a reward for chores or good manners. The possibilities are endless and so are the blessings!
So, how does SEAPC Coins for Kids change lives?
A portion of the 2015 spring campaign funds went to Reaching and Equipping All Children for Him (R.E.A.C.H.). This ministry has served in sidewalk Sunday schools, camps and other outreaches for children around the world for many years. Most recently, they purchased a church building in Beaver Falls, Pa., a once-thriving st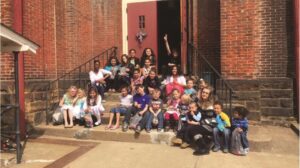 eel mill town that is now a broken city full of drugs, violence, domestic abuse and hurting children. Children in their church have siblings who have been shot, parents who have been arrested for dealing drugs, and parents who have been murdered. Many of the children in their church have been or are under the Child and Youth Services System.
This church is serving as a respite and place of hope for these children (as well as adults) in the commun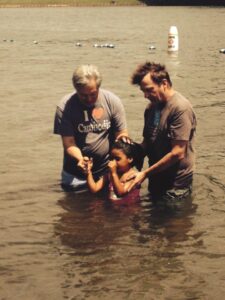 ity. Children come and can eat a couple of times a week, learn biblical principles that directly affect their current situations, develop friendships with each other, and get closer to Jesus.
Tim Blanarik, founder of R.E.A.C.H., says, "If not for the transformed lives of the children and adults who are coming to the church, the work here would be overwhelming."