SEAPC Coins for Kids Fall 2018
SEAPC Coins for Kids is a loose change offering that is collected, combined with the love of Jesus, and sent out to bless kids in need all over the world. Since its inception in 2007, The Coins for Kids campaign has raised over $200,000 and has provided blessings as vital as heart surgeries to basic needs like school uniforms! Children can easily participate in this collection by asking to help with chores in exchange for coins, knowing the money is not for them, but for kids their own age who have so much less.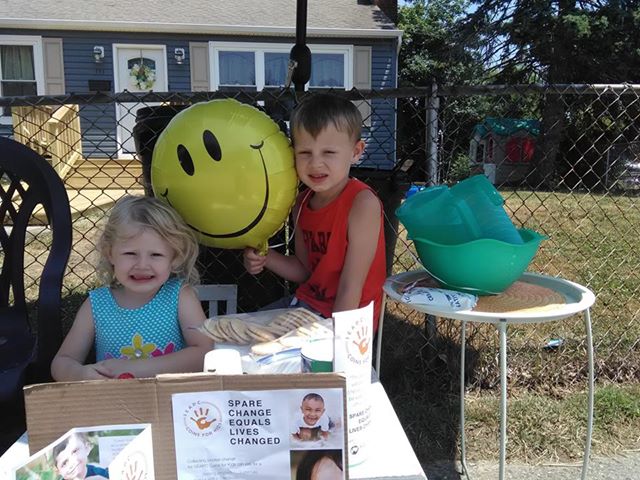 Brianne and her children opened a lemonade stand this summer to help raise money for SEAPC Coins for Kids. We are so inspired by their love.
"I feel it is very important for children to understand that there are people all over the world that need help. We can do little things like have a lemonade stand and teach them to give to others in need… We love Jesus and we just want to share his love with others." ~ Brianne Wakefield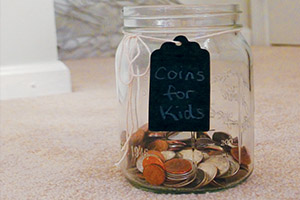 The Joyful Twirlers are a Christian-based baton ministry in the Pittsburgh area with a mission to share the love of Christ with others and delight audiences by performing to contemporary Christian music. Over the last several years, they have been doing SEAPC Coins for Kids as a service project. Gina Stropkaj, the director of the ministry, told us, "I love giving the girls an opportunity to change lives with their families' change." Last Spring, the girls each took home a bottle and returned them with joy at the end of the month. Gina told us that one girl filled five bottles for SEAPC Coins for Kids, because her family gets the SEAPC magazine and remembers the dance group from Cambodia coming to their church years ago. SEAPC Coins for Kids is the perfect way for small groups, Sunday School classes, and individuals to be a blessing to children around the world and bring lasting change.
Here are a few fun ways to contribute:
Chores for Rewards– Ask your parents, grandparents, or neighbors if you can do some simple chores in exchange for some coins.  Also, if the chores involve cleaning, ask if you can collect any change found while doing so.
Container Placement– Ask store or restaurant owners, where you frequent, if they would place a container on their counter during the course of the campaign. It is recommended you provide the container or bottle with a label as well as brochures and a poster for their establishment so questions can be easily answered. We would be happy to send you digital files for these items! Please contact us at info@seapc.org to request them.
You can discover more ways to contribute here.