Receiving Jesus and a New Life
Today's guest post was written by Rose, a Laotian sister whose name has been changed for her safety.
In November, God set a plan in motion for me to meet a woman named Tar in central Laos. Because I work for an NGO, I often need to travel to project areas around Laos. Tar is a masseuse who I met at a massage house. While she was massaging my back in a quiet, private room, I felt like the Holy Spirit wanted me to share the Gospel of Christ with her.
Then I began to talk with her by asking simple questions about her and her family. She was sharing about her life difficulties and health problems, and I found out that she was blind in one of her eyes.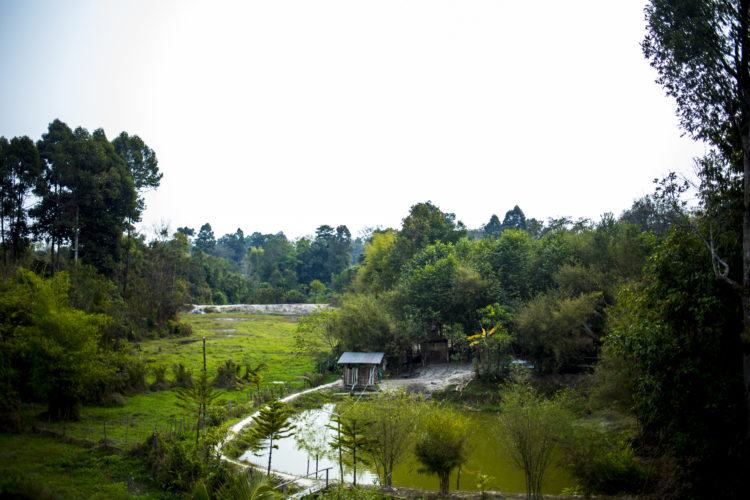 After that, I talked to her about the amazing miracle that Jesus did in my family and in my life. I shared about how God healed my mom after her stroke, and she can now walk again. When she heard this she became very excited to know more about Jesus Christ. She asked me to pray for her but said she was afraid to receive Jesus at that time. I didn't give up, and I interceded in prayer for her that night.
The following day, I got a message from her via Line. She was checking with me to see if I had some time to talk with her. She said, "I would like to have someone that I can share everything with. I do not know why I trust you so much and I really want to talk with you."
Then I made plans to meet up with her in a coffee shop near my hotel. The first questions she asked me were, "I am Buddhist, so how can I receive Jesus into my life? My family is Buddhist, how will they accept me if I become a Christian?" I explained everything to her, and she understood.
We spent a few hours talking, and she shared through tears with me that she had done the wrong thing in the massage house. She sometimes earned money from going back to the hotel with customers. She has a 5-year-old daughter with a Thai man, but they are divorced. She had a new boyfriend but they broke up again after she had two abortions. She told me that she is not healthy, her parents often get sick, and she finds it difficult to earn for the family.
I told her, "Do not worry, Jesus is the healer and provider. He will heal the broken-hearted. He will fulfill all your needs. He is the way, the truth, and the life. Whoever comes to him will never be thirsty again." And I also spoke many other encouraging words from the Bible to her.
After that, she repented and received Jesus to be her Savior, and I prayed for her and her left eye. She said her eye used to be in pain all the time, but now all of the pain is gone. Amen!
After she received Jesus Christ, she decided to walk away from darkness.
"I decided to turn away from my old ways, and I will do the right thing from now on," said Tar. She added, "I believe that God will provide for my needs, and I will not earn money from wrong way again."
She is so thankful to God for the new life that she will start again. She decided to take away all the Buddha idols and altar in her bedroom.

To learn more about where and how SEAPC serves, click here.
SEAPC is dedicated to changing lives through prayer. If your heart is moved and you would like to partner with us, you can donate here.