Our Source for Answers
I'm currently using a Google Pixel 2 phone. This phone comes with an assistant who is waiting and ready to answer my questions. At any moment, I can pick up the phone with my hand, place my index finger on a sensor in the back for my imprint to unlock the security system, squeeze both side sensors to prompt the assistant, and then ask away.
I just paused, went through the steps, and asked the assistant, "What's the new mathematical system for multiplication?" Instantly, 10 articles on "Common Core" popped up. Now it's up to me to read those articles, understand their meaning, and expand my approach to teaching our 8-year-old son, Josh, his times tables. Thank you, Google.
Several years ago I took a prayer walk on the campus of Pittsburgh's Carnegie Mellon University and, through an amazing God-led encounter, met a man who is now a researcher and developer of systems possessing perceptual and cognitive intelligence, with applications in visual information understanding and retrieval, data mining, and autonomous robots, specializing in computer vision, machine learning, image/video processing and analysis, artificial intelligence, and robotics for Google. Sheesh! He is a much, much more intelligent man than I. We became friends and I found out that he spends about an hour of his day at a piano at work, singing worship songs and calling to God, in the name of Jesus, for answers, ideas, and direction.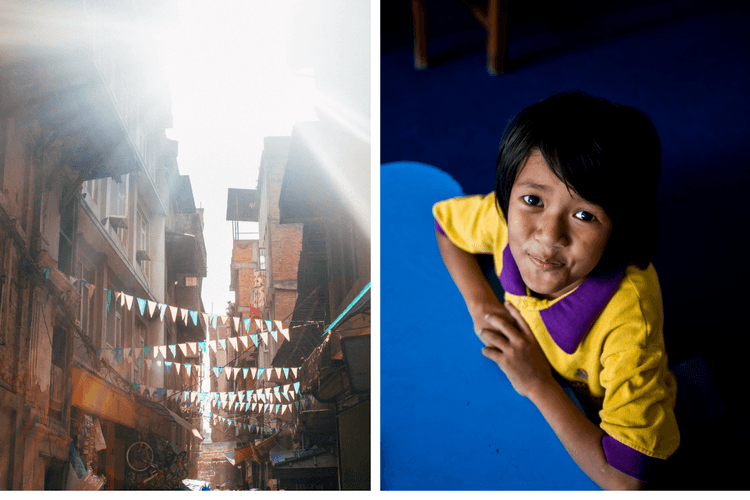 In this year, SEAPC will open offices in London and Brazil; build several new children's homes; break ground on a center for blindness in Kashmir; open its doors to two centers for autism in China; complete construction of training centers in Thailand, Laos, Cambodia, and Myanmar; and mobilize hundreds of thousands of people in prayer for the Americas, all as part of the vision to see a world connected through prayer that brings Christ-based change to those in need. In these efforts, prayer is the source for answers, ideas, and direction. And it is prayer that brings us together to be a part of this life- and nation-changing ministry.
What a revelation to know that in Jesus, our imprints are recognized by the Creator of all things. As we apply pressure in prayer, the Holy Spirit within us is prompted to attention, and as we call to God, He shows us great and mighty things that we know not of.
And far greater than my cell phone, He never rests, never cracks, and always comprehends.
My prayer to the Creator of all things today is for you: that through this blog and the posts on it you would find a place where you can connect and be used by God for an incredible purpose.
To learn more about where and how SEAPC serves, click here.
SEAPC is dedicated to changing lives through prayer. If your heart is moved and you would like to partner with us, you can donate here.