Our Hour of Prayer
We love Dick and Dee Eastman. This year they celebrate 30 years of service to Every Home for Christ. We also celebrate 33 years of cooperation for the nations. There are millions of stories about the Lord using Every Home in more than 175 nations and presenting Jesus to 43,000 people every day. Through the Global Prayer Map and The Hour to Change the World, each of us can pray for every nation every day.
My favorite Dick Eastman story is not often told. Dick and I had an appointment to meet in Warsaw in 1986. The reactor at Chernobyl had imploded and the cloud of radiation was sweeping over Europe. Dick, at his own risk, flew into that cloud and kept our appointment. The Change the World materials were translated into several Eastern European languages, and the Soviet Union came apart. In The Hour That Changes the World, Dick instructs us to pray for four specific things: Workers, Doors, Fruit, and Finances. For 33 years this hour of prayer has been the backbone of the South East Asia Prayer Center. Just taking this one Eastman teaching and doing it has resulted in ministry in 75 nations with nation changing projects in 26. It has enabled us to have an abundance in all four areas. The discipline of daily prayer has given way to a wonderful morning meeting with God who loves us more than words could ever express.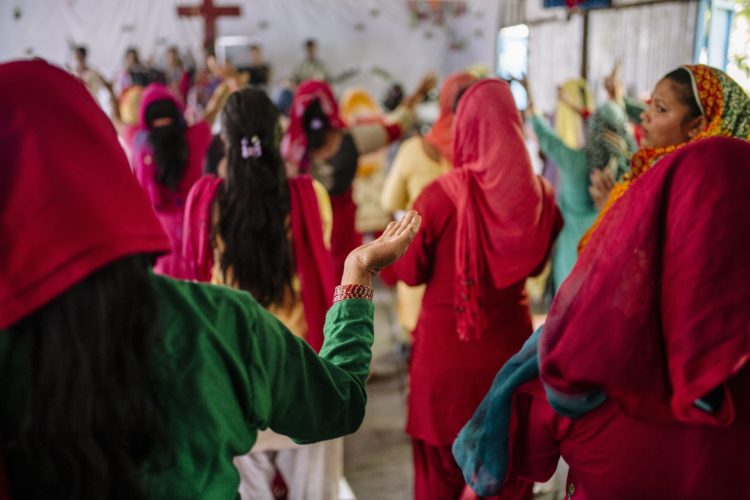 Workers: Matthew 9:38 records Jesus' instruction to pray the Lord of the Harvest that He would send forth laborers into His harvest. We pray for the hundreds of workers within the community of SEAPC. We ask the Lord to give them health and strength and to meet their needs. When we heard of Timothy being arrested in Laos, the whole community was called to prayer. The Lord has given us good friends who hear the Holy Spirit prompting to pray and the community is held together through prayer.
Doors: 1 Corinthians 16:9 declares: "For a great and effective door has opened to me, and there are many adversaries." Adversity is the herald of the open door. We confront adversity every day with wars and rumors of wars, famine and pestilence, earthquakes and tempests, but our focus is not on the adversity, but rather the open door. Jesus has given us unprecedented access to leaders of nations and through them is reaching every home.
Fruit: John 15:16-17 records the words of Jesus as He coupled love of the brothers and answers to prayer. For fruit to come of the vine, we have to stay connected to each other. Relationship releases lasting fruit. What good is love when there is no offense or disappointment? Anybody can be a friend when our hour of prayer times are good; but, who will stand in the face of adversity to inherit the promise of God? (Hebrews 6:12) When offended, we pray. When disappointed, we pray. When reproached or persecuted, we pray. For we will not abandon our promise for the sake of a moment's offense.
Finances: 2 Corinthians 9:6-8 is our verse for finances. I pray it over every member of the SEAPC Global Community and over EHC around the world. The spread of the gospel should never be hindered by finance. God is able to make all grace abound to us that we will have abundance for the work and sufficient for the worker. Several years ago, the principal of the auditing firm that does our outside audit stopped me in the hall and asked, "Mr. Geppert, how — with the economy where it is and all our other non-profits down 20 percent in annual receipts — are you posting a 15 percent increase?" "Must be Jesus," I answered.
Set aside the time. Pray for workers, doors, fruit, and finances. He who hears in secret will reward in public. Be sure to give Him the glory.