National Missionary Update
SEAPC provides full support for twelve national missionaries. Eleven of these amazing young people graduated from our high schools, received a full scholarship from SEAPC, were discipled at a Fellowship Word of Life Church, and graduated from a university in Phnom Penh. They are now the hands and feet of Banteay Meanchey Arise (BC Arise), which serves 488 public schools and over 130,000 students in the Banteay Meanchey province.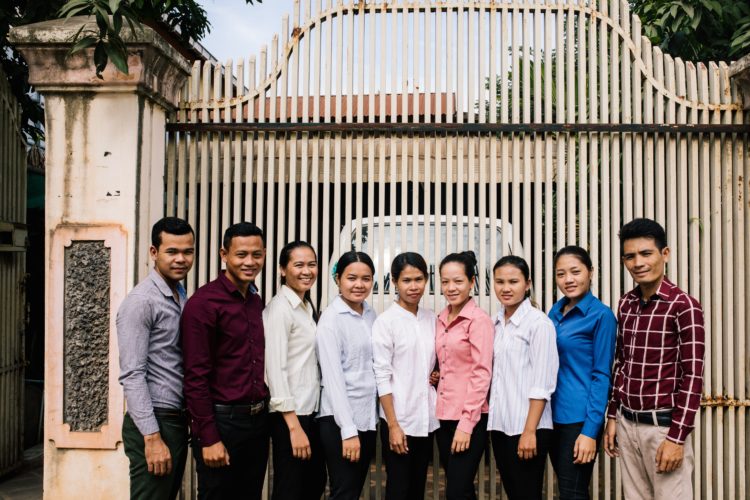 Last year, we interviewed nine of these incredible young people. You can read their stories here. We were recently back in Banteay Meanchey and had the opportunity to meet some of the new national missionaries and are thrilled to share their stories with you today.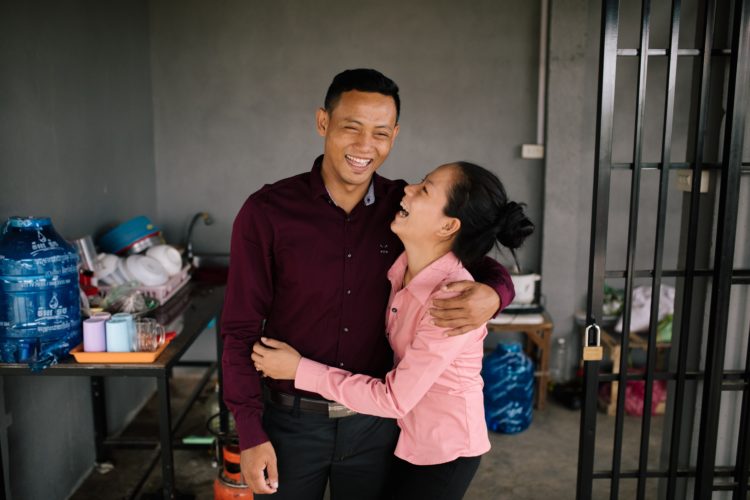 Within this past year, a couple of the national missionaries were married and several are engaged or soon to be engaged. Joseph and Saory are one of the happily married couples. They have been married a year, during which Joseph primarily lived and worked elsewhere to make ends meet. Nearly every day, however, Joseph prayed for an opportunity to move closer to his bride. He was thrilled when asked to help with BC Arise. Since starting with BC Arise two months ago, he has gained a more comprehensive understanding of what Saory has been part of the past two years.
Long before Joseph met Saory, he encountered God in Phnom Phen. To symbolize his new life, he changed his name from Ramoy to Joseph after flipping through the Bible and stumbling upon the name. He immediately felt kindred to this biblical story, because he too was moved at a young age from one place to another without knowing why. Looking back, he can see how he was prepared for such a time as this.
When the national missionaries were studying at a university in Phnom Penh, Saory rode her bicycle to class. Little did she know that she had caught a fellow bike rider's eye. Joseph discovered from a friend that Saory lived at the SEAPC house and decided to add her as a friend on Facebook. At first Saory wasn't interested, but in time her interest increased. One thing led to another and this couple is now happily married. We are thrilled to have Joseph as part of the team –– he adds much joy and laughter!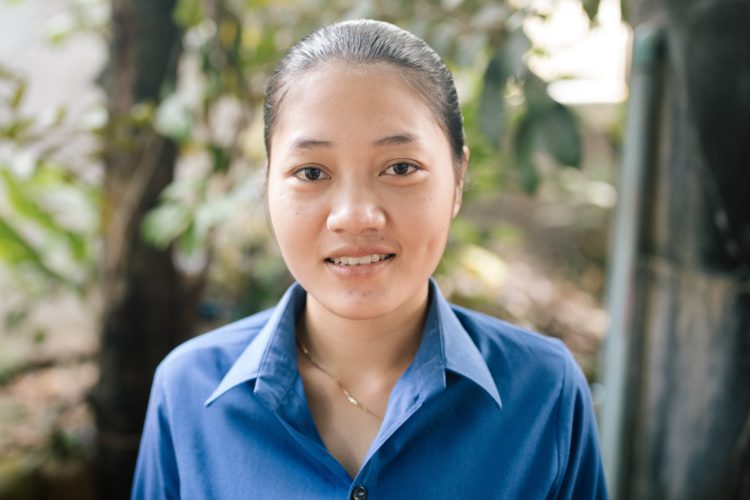 Ranny became part of BC Arise team nearly a year ago. When she graduated from high school it was her dream to study in Phnom Phen. Her family was poor and her neighbor told her that she should go to Thailand to support her family instead of considering college. Nevertheless, she prayed for God to make a way and received a full scholarship from SEAPC whereby she graduated with a degree in Tourism. She is amazed that God not only blessed her with an education, but He also gave her this job.
During high school, Ranny first encountered God at church. Initially, she attended to spend time with her friends and enjoy a Christmas party. The next time her friends were going to church, however, she wanted to go with them. When visiting church again she met the loves of her life –– Jesus and her now boyfriend of several years. Her boyfriend grew up in a Christian family and his entire family is supportive of what Ranny is doing with SEAPC. She is most thankful to God for bringing her a good man and an incredible job, and for getting to experience His constant presence.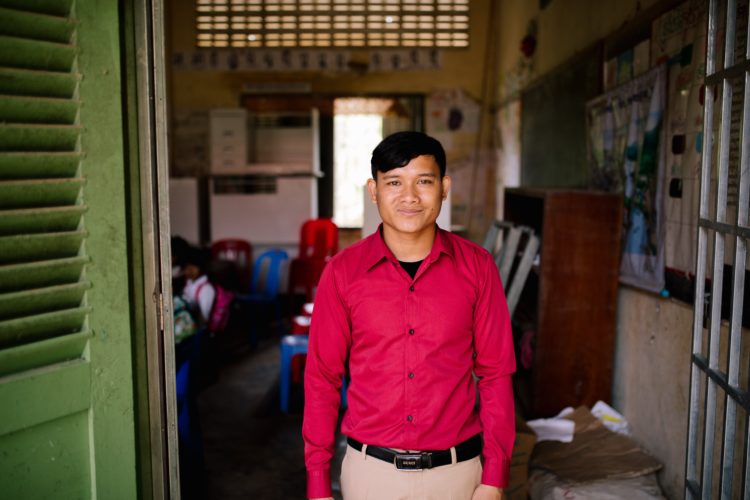 Chanthy joined the team eight months ago. He learned about Jesus while he was studying in Phnom Penh and began attending church with his friends. He felt the presence and love of God and immediately believed in Jesus. After this, he was happy to share that his life was better than before.
Currently, Chanthy teaches English near the border of Thailand. Through BC Arise, he discovered his knack for teaching and he is excited to one day pair this with his degree in Agriculture to teach others about proper agriculture. His hope for Cambodia is for everyone to Know Jesus and "for all of the students to learn English and have a good education."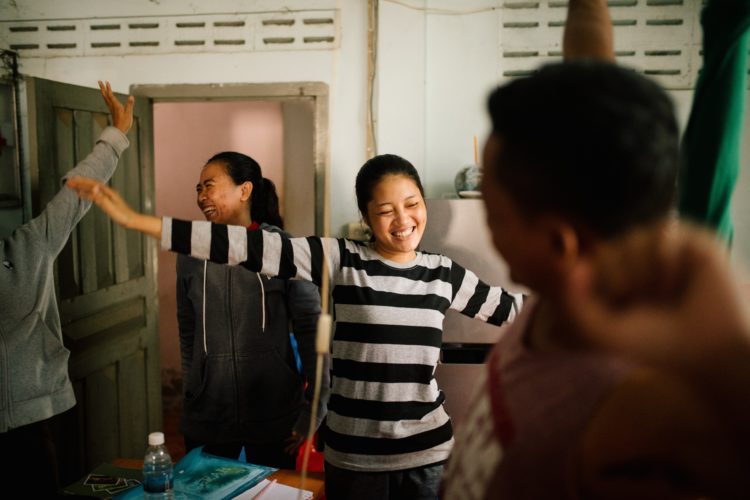 The national missionaries have been working in Sisophon for nearly two years and are like a family to one another. They live together, work together, and sometimes share meals. It is thanks to these shared meals that everyone unanimously agrees that Cheetah is the best cook. Overall, the biggest challenge they face isn't within their community or with one another. Their biggest challenge is that some of the teachers do not share their faith and intentionally stir up trouble while they are teaching English. It doesn't help that they are still young and are teaching teachers several years their senior.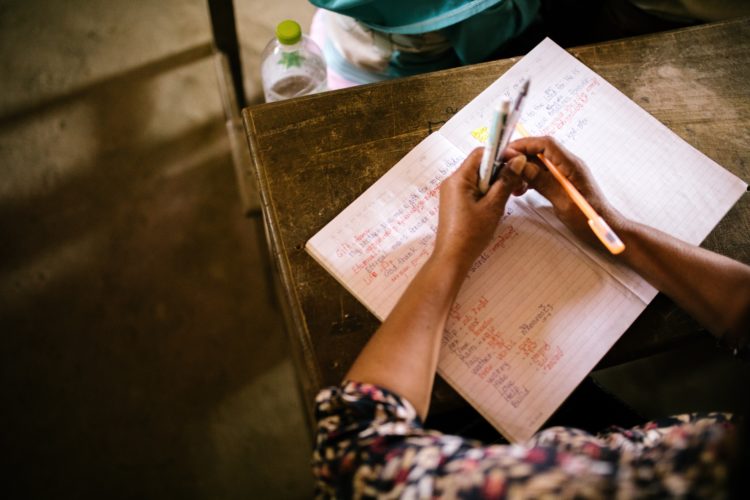 Despite the trouble that they sometimes face, these twelve postgrads have been placed in a position of authority and— having seen several of them teach—carry this position with humility and love. When asked what is next, all of them agreed that they are seeking the Lord and desire to remain in ministry. It is hard not to look at these twelve incredible missionaries, teaching English and sharing God's love in different provinces, and not think of the twelve disciples. One thing is for sure, God has his hand upon these national missionaries and it is inspiring to hear their stories and witness aspects of their journey.
Please join us in prayer for these twelve incredible national missionaries. We are proud of who they are and who they are becoming. Pray for God's peace to fall within their classrooms, for their upcoming marriages, and for God to reveal their next steps.