National Missionaries Pt 1
SEAPC provides full support for nine national missionaries. These amazing young people graduated from our high schools, received a full scholarship from SEAPC, were discipled at a Fellowship Word of Life Church, and graduated from a university in Phnom Penh. They are now the hands and feet of Banteay Meanchey Arise, which serves 488 public schools and over 130,000 students in the Banteay Meanchey province. Here are a few of their inspiring stories.
Lach Sambo studied Banking and Finance at the university. When she finished high school, she desired to continue her education, but  knew that it wasn't a possibility due to her family's financial situation. She heard about the SEAPC scholarship and applied. In the interim, she was almost sent to Thailand to work to help her provide for her family. However, God's provision manifested in her acceptance to the local university for continued studies. As a measure of safety and protection, her family put a red thread around her wrist before she left for school, hoping she would be watched over through this tiny symbol. Lach didn't know Jesus until she went to the university. Now, it is her desire to see all of the Buddhist pagodas turn into churches. Lach hopes to see people in her hometown produce wealth so the coming generations can further their education.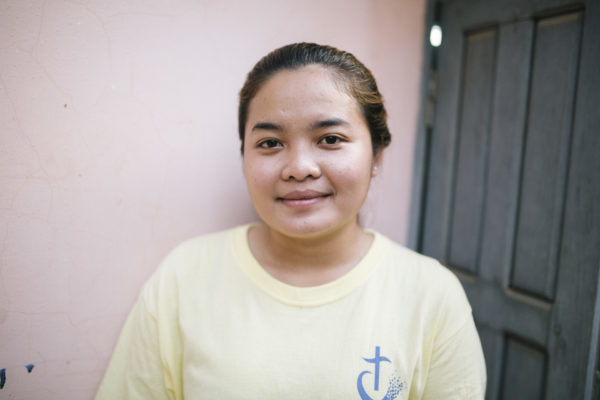 Like Sambo, Ri Cheata also studied Banking and Finance. She didn't grow up knowing God, but she encountered Him for the first time when she was chosen for the university scholarship from SEAPC. Ri didn't believe in Jesus, but eventually she began praying whenever she had a problem. As she learned to pray, Ri envisioned a black covering on herself and saw God pick her up out of this darkness. Ri prayed continually, and was amazed by God's transforming and healing power. It is no surprise Ri is delighted to be a missionary to the people of Cambodia. It is her desire to share the love and peace of God with children.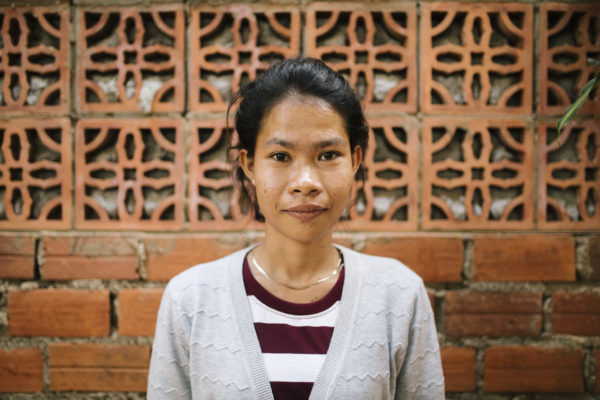 Heng Savary studied Economic Agriculture and Rural Development. She is a little bit on the shy side, but her face lit up when she shared about the scholarship and how she met God while studying. In her own words, "He is the one and only Savior for me." Savry loves that God has enough love and mercy to share with everyone and it is her desire to share this love with the youth.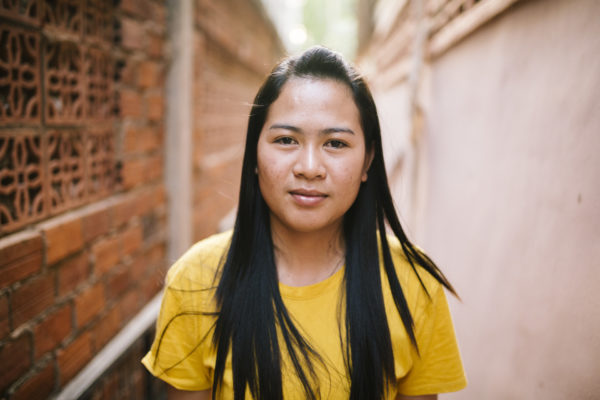 Thy Sreyda grew up in a poor family and her family commuted to Thailand for work. In Cambodia, many families are separated in order to make ends meet financially. Parents or siblings travel to Thailand to find work to provide for their families. Children are left with relatives to attend school for a period, but they often work after school or are eventually sent to Thailand themselves.
Thy studied Economic Agriculture and Rural Development. While at school, she began to read the Bible and pray. With tears in her eyes, she shared with me of God's teachings about love. Whenever she was sad, she heard him say, "You're still with me, I love you child." Sreyda loves the Lord. A true evangelist, she desires to see all the people in Cambodia come to know God through her story and life. She also desires to see resources flow freely. The scholarship offered by SEAPC drastically altered the course of her life. In her own words, "I thank God that He has me and that He provides all of the living, loving, and joy. Allowing me to study at the university was amazing. I was unsaved but he saved me. I was so happy to know about God, because a lot of people don't know Him and are far from Him, but I get to be happy because I know Him." Sreyda's continued service within Banteay Meanchey will be one of excitement and joy.
Read Part 2 here...