Mendies Haven, Part Two
Today marks the 50th anniversary of Mendies Haven. In celebration of this, we are excited to share with you the remainder of a two-part story about the history of the Haven, and it's ongoing legacy. To read part one, click here.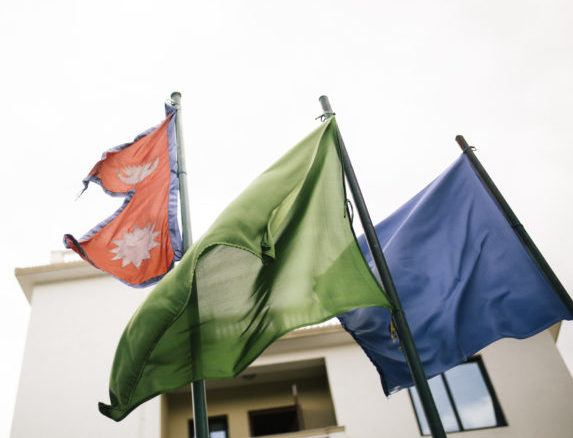 The haven remained in Dhobighat for over a decade. During this time, Mummy Mendies' eldest son, Charles, divinely ended up in Mark Geppert's living room. Charles shared with Mark's home group about Nepal and also spoke at a church known as Dayspring Christian Center. Everyone in attendance was stirred for missions. At the time, Mark was the missions pastor at Dayspring. Charles' visit occurred in 1983, and that same year, Mark led a trekking team to Nepal.
Bill Richardson, SEAPC's current Missions Director, was in attendance when Charles Mendies spoke at Dayspring Christian Center. He too was moved for missions. Bill excitedly heard the stories upon the trekking team's return and was adamant on traveling to Nepal. In 1983, Nepal was known as one of the hardest places for missions. In preparation for the upcoming trip, Bill began walking a 40lb bag to school everyday. His daily walking totaled around eight to ten miles round trip. During this time, Bill clearly remembers receiving a call for missions while he was in Guatemala.
In the fall of 1984, the second short-term team headed to Nepal. This time, the team was comprised of the entire Geppert family, Bill, and 20 other people. Upon arrival the team went through a week of bootcamp, under Charles Mendies' supervision. In the evenings, they spent time with the children at Mendies Haven. Thomas "Daddy" Mendies had passed away, but Mummy Mendies continued to faithfully run the Haven with help from Charles and his wife, Susan.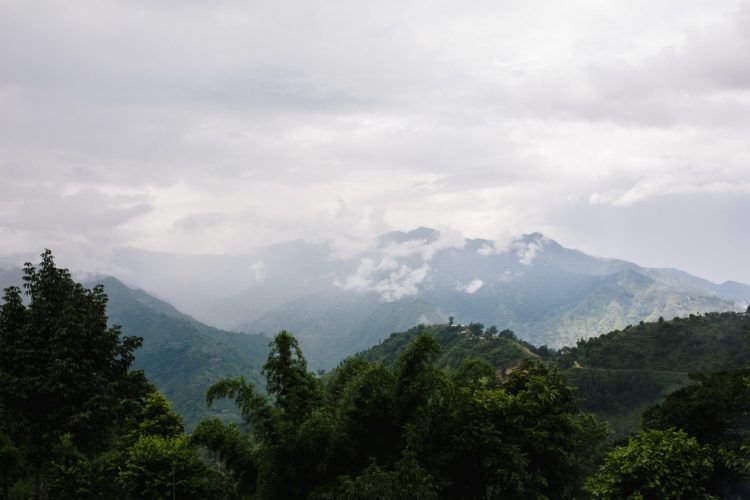 The team returned home after a week of vigorous training and three weeks distributing literature throughout Nepal. It was an intensive trip spent sowing seeds in villages sometimes at 17,700 feet. Distributing literature was illegal at the time and led to arrest if caught by police. If a Nepali were to convert to Christianity they faced up to a year in jail. If a Nepali shared the gospel, they faced three years in jail. If they were baptized they were jailed for six years. Persecution was incredibly high at this time and continued to escalate throughout the late 1980s through the early 1990s. Even knowing the extreme persecution, Bill Richardson graduated from high school, attended Bible school for two years and quickly moved to Nepal with only two suitcases in hand in 1987.
Bill remained in Nepal until 1990. He was forced to return home due to the extent and severity of the persecution. Around the same time, Charles Mendies was imprisoned for 16 months. After his release, he relocated to Delhi with Susan. While the persecution was extremely hard on believers remaining in Nepal, there were over a million believers in Nepal after the royal massacre in 2001. In 1984, there were only 24,000.
Amidst all of the trial and oppression, Mummy Mendies remained at the Haven and faithfully continued to care for the children. In 1992, the haven moved to its present location in Dhapakhel, Nepal. This campus took several months to build, during which Mummy slept in a tent outside. The home is comprised of three buildings painted white with a beautiful blue trim. Even though Susan Mendies was in Delhi, she returned to Nepal several times to help Mummy oversee the construction work. When Mummy passed away in 2008, Charles and Susan moved back to Nepal where they have continued to care for the children of Mendies Haven.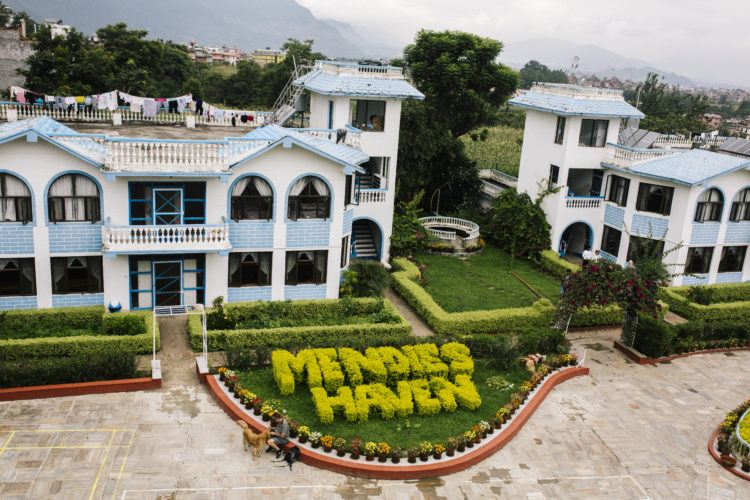 Today, the Haven is home to 30 respectful, caring, and extremely loving children. Their home is a peaceful environment, powerfully affixed atop a hill. Much like the mentioned city upon a hill in the fifth chapter of Matthew. Once a year, on the 26th of December, the Haven bustles with activity. This day is set aside to facilitate a large Mendies Haven family reunion. The gathering grows every year, as many of the former Haven children now have kids of their own. They are all doing incredible things with their lives. One of them has even started their own children's home, loving and providing for children in need. Today, Mendies Haven exists as an image bearer of God's love to Nepal, and as a shining example of His faithfulness through difficulty.
To learn more about where and how SEAPC serves, click here.
SEAPC is dedicated to changing lives through prayer. If your heart is moved and you would like to partner with us, you can donate here.