Mendies Haven, Part One
This upcoming November 4th, marks the 50th anniversary of Mendies Haven. In celebration of this, we are excited to share with you a two-part story about the history of the Haven, and it's ongoing legacy.
India was experiencing great turmoil when 30-year-old Elizabeth Macdonald set sail for Bombay. It was 1947. After traveling several times to this exotic nation, Elizabeth, a captain in The Salvation Army, was ready to call this foreign country her home. Unfortunately, she contracted malaria. At the time, The Salvation Army had a concrete rule that when someone contracted malaria they had to return home. Elizabeth refused. To this day, her choice to stay in India is embodied in the smiling faces that proudly call Mendies Haven home.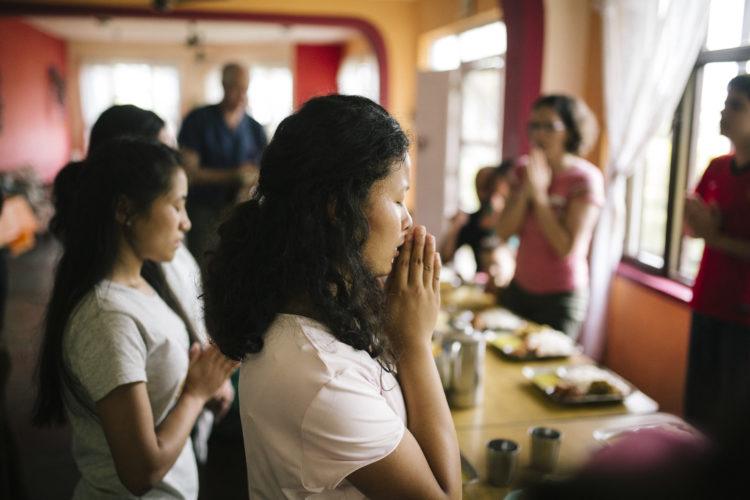 After contracting malaria, Elizabeth was no longer allowed to work for The Salvation Army. Instead, she assisted Mother Teresa's work in Calcutta. This connection transformed into a lifelong friendship that deeply impacted Elizabeth's missionary work in Nepal. In fact, later on in her life, Elizabeth inherited the title "the Mother Teresa of Nepal."
While Elizabeth was still a captain in The Salvation Army, she met her husband, Thomas Mendies. The moment Thomas saw her the Lord spoke to him clearly and said Elizabeth would be his wife. However, it took Elizabeth a few years to accept his marriage proposal.
After Elizabeth's term with Mother Teresa ended in 1953, she returned to her hometown in Canada for a season to visit her mother and pray about marrying Thomas. During her time away, Thomas moved to Kathmandu, Nepal. Here he started the first tourist hotel, called the Snow View Hotel. To ensure the success of his business, Thomas knew that there needed to be reliable transportation to and from the country. He quickly convinced an American engineer and an Australian pilot to begin operating the first airline to Nepal.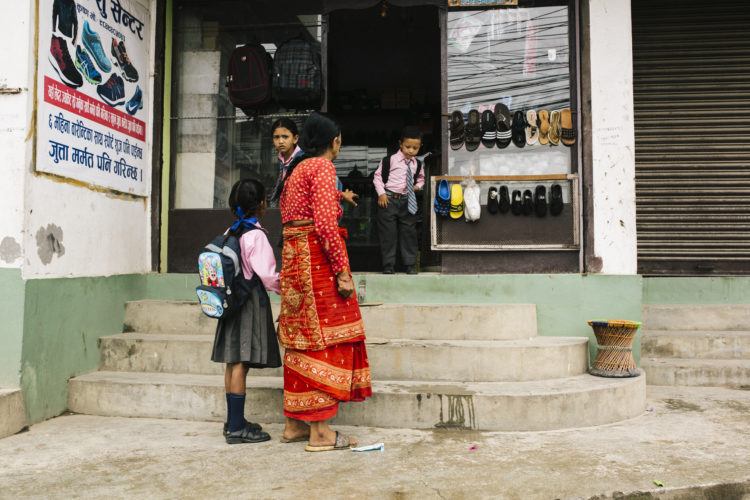 At the very start of his business venture, Thomas decided to make God an equal partner. He offered the Lord 50% of the profits and consulted Him in his business affairs. The Lord's favor was clearly upon Thomas. With God on his side, he experienced favor with the King of Nepal as well. In the early 1950s, the legendary mountaineer, Edmund Hillary, stayed at the Snow View Hotel. He would become one of the first men to scale Mount Everest. Hillary's accomplishment in 1953 was a huge success for the British Everest Expedition. As such, Queen Elizabeth II came to Nepal and threw a party at the Snow View Hotel. Thomas Mendies became highly influential in Nepal as the owner of such a thriving and popular hotel. Although he was experiencing great opulence, he mostly desired the company of Elizabeth.
Though nearly impossible to arrange in the natural, Elizabeth prayed to be on the same boat as one of her friends should the Lord desire her to marry Thomas, the handsome businessman. On her journey back to Calcutta, she received the confirmation she needed to accept his proposal. They wed in 1956 in India. A day after the wedding, Thomas and Elizabeth boarded a flight to Kathmandu. A year later, the hotel business was at a standstill. For six months the rooms remained empty. Not a single guest checked into the Snow View Hotel. Thomas sought the Lord and decided if only one guest checked into the hotel that night, he would continue to keep the hotel open. If no one came, however, he was prepared to send Elizabeth to Canada for a season while he closed down the hotel. That evening, two American trekkers arrived. This proved a turning point. Snow View Hotel began to prosper once more.
After Elizabeth married Thomas she ended her missionary efforts alongside Mother Teresa. Nonetheless, once a missionary always a missionary. With the success of their hotel and extra rooms at her disposal, Elizabeth Mendies picked up a child from a temple one day and began to care for him. Seeing the plight of countless children on the streets, she began caring for many other children. It wasn't long until Thomas and Elizabeth were housing at least 10 street children in addition to their biological sons, Charles and Thomas. These 10 children were raised as part of the Mendies family. When the Mendieses moved to Dhobighat, the children migrated with them.
After the Mendies family had settled into their new home in Dhobighat, a local family left their child in the Mendies's living room. Elizabeth thought to herself, "well, Lord if this is what you want me to do then this is it…" From that moment onward, she began to take in even more children.
In 1967, Mendies Haven was established as a way to provide a loving home for children. The Haven once housed up to 56 children. With so many kids receiving love and care, Elizabeth became known as "Mummy Mendies" or "Mummy" for short and Thomas was referred to as "Daddy."
Read the rest of the story here.
To learn more about where and how SEAPC serves, click here.
SEAPC is dedicated to changing lives through prayer. If your heart is moved and you would like to partner with us, you can donate here.