Meeting Mercy
Recently, SEAPC decided to partner with John Bishop Memorial Hospital in order to help build a nurse training center. Over the course of 52 years the John Bishop Memorial nursing school has become famous in Kashmir for its excellence, especially among its students and their families. Without Dr. Sarah and the education provided by the amazing teachers, this wouldn't be possible.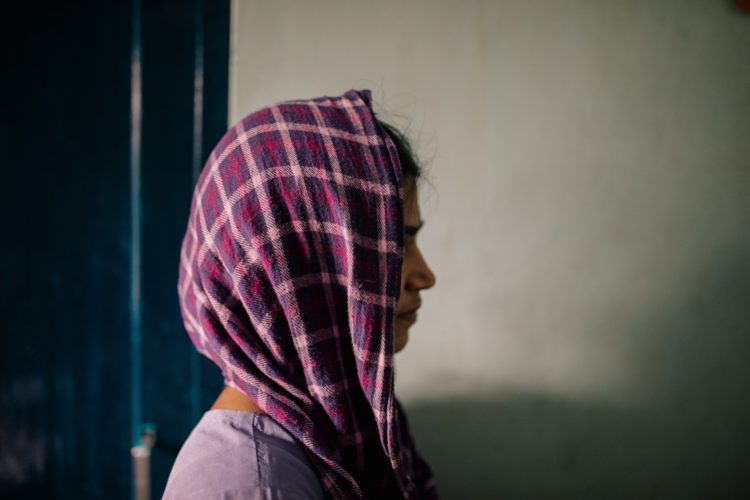 Meet Mercy (name has been changed to protect identity), a first aid and microbiology teacher at John Bishop Memorial Hospital. These subjects, however, are new to her. Just last year she was instructing the nurses on the basics of anatomy and physiology. With a limited staff and 83 nursing students eager to learn, flexibility proves an important skill set for all of the teachers.
Mercy is originally from Chennai (a city in southern India) and has resided in Kashmir for 12 years. Becoming a nurse was her childhood dream. She followed this dream straight to college where she came to know Jesus. In her own words, "God gave me the grace to know Him personally."
During a particularly difficult time in Mercy's childhood, her father attempted suicide. After she came to know the Lord in college, she was amazed by how God had preserved her family all of those years. Today, everyone in her family knows, loves, and serves the Lord, and is a testament to God's restorative and transformative power.
After having a personal encounter with Jesus, Mercy began actively seeking the Lord about where she should go upon graduation. Her pastor mentioned that Kashmir was in need of nursing tutors. She prayed about this opportunity and was led to Psalms 105:43-45:
"So he brought his people out of Egypt with joy, his chosen ones with rejoicing. He gave his people the lands of pagan nations, and they harvested crops that others had planted. All this happened so they would follow his decrees and obey his instructions. Praise the Lord!"
Initially, Mercy's parents were not enthused about her potential move. Like many parents would be, they were fearful for her safety and didn't want her to live so far away. After Mercy shared how she felt called by God, however, her parents' love for the Lord gave them the peace they needed in order to give their blessing.
Mercy finished her degree in nursing on February 18, 2006 and moved to Kashmir on March 7. The very next day, she began teaching at the John Bishop Memorial Hospital Nursing School. Two years later, Mercy's father pleaded with her to return to Chennai. She prayed and heard the Lord say, "serve me in the sanctuary." And with that, Mercy has faithfully remained.
Mercy's choice to remain has led to many trials. The same year that her father asked her to return, the teachers took the nursing students to a different hospital for clinical experience. The day before leaving, Mercy felt led to pray "Lord, this is the first time I am leaving the hospital, please help me not be afraid." After praying this she heard "even if you walk through the fire it won't burn you…" (Isaiah 43:2). As they were traveling to the hospital the next morning there was a big demonstration going on and people were throwing stones. In the midst of complete chaos,  Mercy remembered Isaiah 43:2. That afternoon everyone returned to the John Bishop Memorial Hospital unharmed.
The first seven years in Kashmir, Mercy lived on campus with a few of the other instructors. In 2013, however, she married an incredible God-fearing man and transitioned to life off campus. The following year, amidst a terrible storm, Mercy set off on a trip with her husband and 5-month-old daughter. Suddenly, everything began to flood; including the house where they planned to sleep. They had to flee in the middle of the night and wade through water up to their chests while Mercy's husband carried their daughter on his head. Throughout this experience, Mercy prayed.  She now views this as one of her most life-altering moments and praises God for being so gracious.
Please pray for Mercy and her family. Life in Kashmir has proved challenging and Mercy's husband, the primary caretaker of their two daughters, is struggling. Sometimes it is hard for him to watch their girls alone, but they are unable to leave the children with others for fear of their safety. Heart-wrenchingly, their eldest daughter is the subject of much ridicule at school. While sharing all of this, Mercy began to weep. She desires for her "babies to grow up in a safe place." This is the cry of a parent, just like you and those you love. Please keep this precious family in your prayers. Mercy specifically would like for everyone to "pray for community, pray for protection, pray that their family will remain close to God, and pray for people to encounter God through them."