Le Park
Pink neon lights welcome guests to Le Park, a secret rooftop eatery located in the oldest mixed use building in Southeast Asia. Most weeknights, it is the ultimate trendy, hipster spot. However, on Tuesday evenings, this foodie haven transforms into youth-led worship gatherings.
Le Park was opened in 2013 by Carmen Low and Lionel Ang. When they first stumbled upon the rooftop space, it smelt like death and decay. This area was notorious for every crime imaginable. Many people would have trouble looking past the trash and horrendous smell, but this pair had a vision and put their hearts and creativity into transforming this space.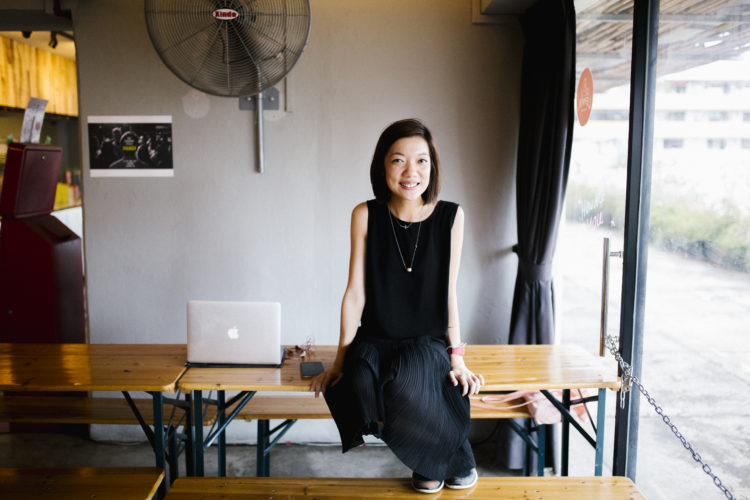 Before revival was part of her vocabulary, Carmen dreamt of mass youth awakenings. She had an incredible vision of the Le Park rooftop, the secret spot at People's Park Carpark, covered in fairy lights representing all of the youth shining for Jesus. This was wild considering Chinatown wasn't typically filled with youth. It all seemed impossible, but within the first six months two to three thousand young people came every weekend to enjoy the hip concerts and weekly flea market Carmen and Lionel organized.
After the first six months of business, Carmen and Lionel began to experience trouble with the use of the land. In fact, they almost sold everything and declared bankruptcy. They began to run out of money to pay the additional fines and fees the government and landlord kept pushing their way. It was only a matter of time before the Lord miraculously intervened.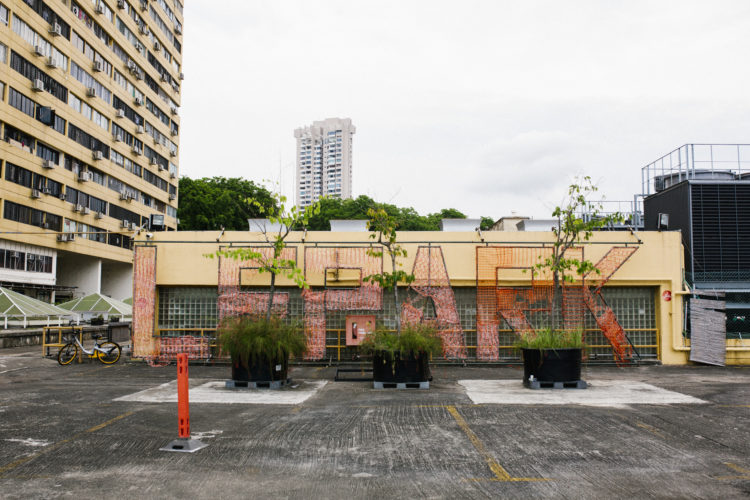 In the midst of this persecution, Lionel felt stirred to start a worship night at Le Park. He called Carmen to suggest moving forward with this plan and the Lord told her to lead with prayer. This ensued a 30-day prayer walk. During their third day they were connected with Jeff Yuen. The first word Jeff said to them was restart. He randomly chose a night for the restart to occur and it happened to be the last night of the 30-day prayer walk.
Six months ago, Carmen and Lionel prayed for direction regarding their worship night and they received a cold email from the largest worship organization in Singapore. Having never even attended a youth ministry, youth ministry is uncharted territory for Carmen. Amazingly, with divine connections and the Lord's guidance both Carmen and Lionel have grown a grassroots gathering for young people to come and worship together. The purpose exists solely for people to encounter God's presence.
Something noteworthy about this youth movement is its inclusivity toward the older generation and their involvement in worship. This July, many grandfathers, grandmothers, fathers, and mothers of the faith commissioned over 100 youth. Carmen and Lionel personally sent out invitations to invite these people to worship. This small, unassuming rooftop bar is quickly becoming a space for unity within the community.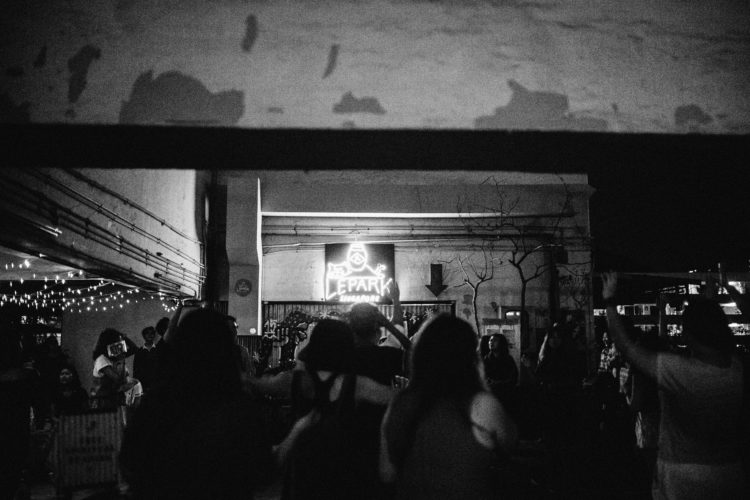 After hearing pieces of Carmen's story, it was amazing to tangibly experience a worship night at Le Park. People trickled in and were greeted with the option of receiving prophetic ministry. Following fellowship, everyone was invited to worship together under the twinkling lights. This space, like a lighthouse in the midst of a storm, clearly remains a safe space for youth to encounter their Father. Even down to the aesthetic, Le Park proves a true gem of the city. Everything—from the street tapas to the music and the chosen art—creates an alternative social space the younger generation continually gravitate towards. It isn't hard to imagine increased participation for Le Park and the movements of God. People might come for the food, but Jesus is presented in a way this youth culture desperately craves.
The venue, worship gathering, and birth of Le Park feels reminiscent of the biblical story of the dreamer, Joseph. Despite multiple setbacks, Joseph's character remained and created a deep space to release forgiveness and lead in unconventional ways. The same can be said of both Carmen and Lionel and their years of persecution and hardships. The favor on their lives is undeniable and their troubles have led the way for breakthrough. May the hungry come to Le Park and be fed both physically and spiritually.  
To learn more about where and how SEAPC serves, click here.
SEAPC is dedicated to changing lives through prayer. If your heart is moved and you would like to partner with us, you can donate here.