It's Going to Be a Good Day
Meet An No, a courageous man whose laughter seeps through nearly every word he speaks. He is a man of incredible joy although his past holds great sorrow. Eleven years ago, An No lost everything. He lost his mother, father, sister, girlfriend, comfortable lifestyle, and security within a 24-hour period. Despite all of this, An No remains full of joy.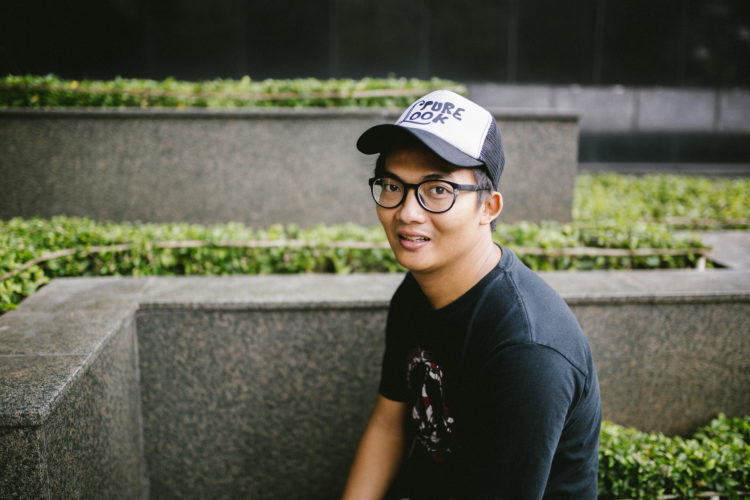 Although he was raised a Christian, An No encountered God in 2006 after his mother became deathly ill. He distinctly remembers the Lord asking him on three separate occasions if it was okay for his mother to go away. The first and second time, An No refused. However, the third time he agreed to the calling of the Lord. His mother was in a coma and An No was ready for her to experience ultimate peace. Following his exchange with the Lord, An No cried for two hours straight. He knew her time on Earth was nearing an end. That evening, a friend invited An No to a Christian concert and around 3 am he received news that his mom passed away. Despite the news, he didn't cry in the moment or at the funeral a few days later. Instead, An No felt peace. He knew his mom was with Jesus.
The same day of the funeral, his girlfriend of eight years broke up with him. An No was financially supported by his mother before her passing and without those resources his girlfriend wanted nothing to do with him. She didn't want to live a lower quality of life due to a lack of resources. An No's friends also abandoned him for similar reasons. The day after the funeral, his sister ran away with his only source of income and his cell phones. An No has not seen his sister since this day. As if things couldn't continue to get worse, his father moved to a different island shortly after these events. At 20 years old, An No's life had come to a crashing halt.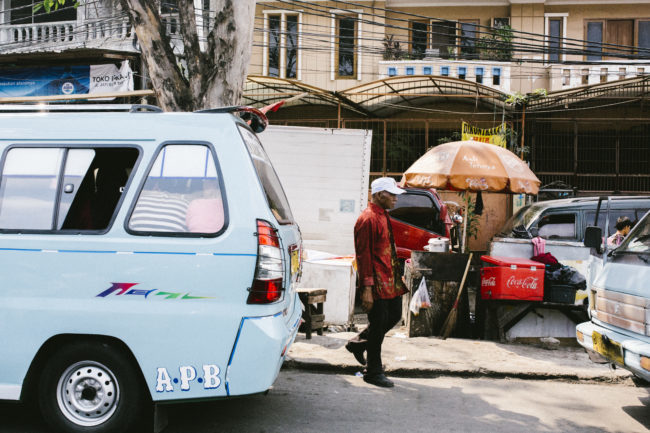 In the past, An No was a self-proclaimed brat and he lived a life of tremendous affluence. After his mother's passing, however, he was left with nothing. He jokingly quipped how he was forced to fast many times due to having no money for food. An No aimlessly walked the streets and mentally prepared himself to die. He lost all hope and had trouble finding anything positive within his situation. He had no support, even from life-long neighbors. These neighbors only remembered the spoiled An No and had no desire to offer him anything.
At his lowest point, An No noticed an insane man walking the streets. He remembers this man's happiness and his incessant smile.The man offered a smile and An No immediately felt peace. This simple exchange marked a turning point.
The man kept smiling at him. Eventually, An No opened up and confided in the stranger until he could literally feel a weight leave his body. He was struck by how the man would keep smiling at people even though they would visibly laugh at him. This reminded An No of his current situation. He realized he could look up and smile back at the people who spoke poorly of him. It was in this moment, An No touched the stranger and told him he hoped to be just like him. An No then got up quickly and turned around. The man was nowhere to be seen. Stunned, An No noticed the pain he continually experienced was gone and he felt completely free. From that moment forward, he began to accept, appreciate and make peace with himself.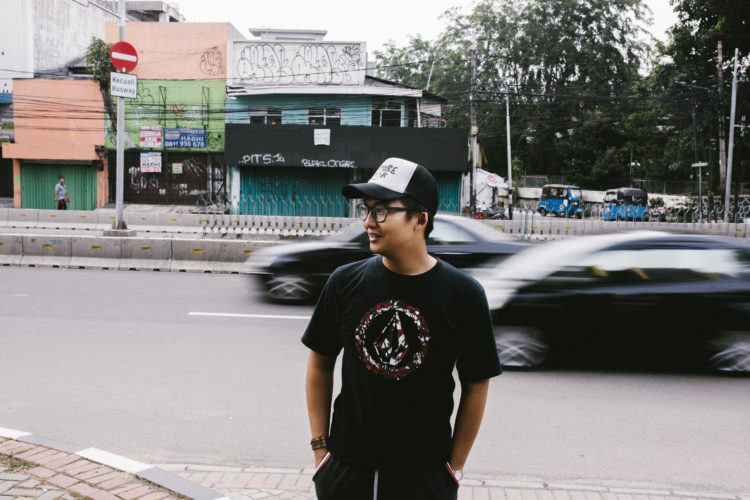 An No was completely out of his comfort zone. However, it was through this time his character began to develop. Every morning, An No would wake up at 2 a.m., rain or shine, to sell the paper. When it rained, he would wrap the paper in plastic and carry it close to his body to keep it dry. An No later worked in a printing store and was also a street singer for a period of time. Over the years, he has collected many job titles. He is currently working remotely selling different products online. To An No, however, these titles are just a means to make enough to survive. He said his real job is ministry and he works to support his ministry of worship.
First and foremost, An No's heart is to "equip everyone to worship Jesus." His heart for praising Jesus remains evident even if traffic proves a troublesome feat. He simply laughs off the traffic jam and finds any and every excuse to praise the Lord.
Despite tremendous loss and abandonment, An No smiles. "Here I am. God is always beside me. I am alone, but I am not alone because I have a good Father. So, every day I smile, smile, smile, because it is going to be a good day."  
SEAPC is dedicated to changing lives through prayer. If your heart is moved and you would like to partner with us, you can donate here.