Into Thin Air
"Those whom the Eternal One has recalled…they will go along so easily. They will walk this path, come waltzing to Zion, singing their way to that place of right relation to God. An aura of joy never-ending will attend them; they will clasp gladness and joy to their hearts, while sadness and despair evaporate into thin air." – Isaiah 35:10
Before we departed for Kashmir, India, I happened to meet an Indian physician.
"Any advice for me before I leave for Kashmir?"
He grimaced. "Don't go."
From that inauspicious send-off, we flew into Delhi and then north to Kashmir. The sheer beauty of the rushing streams, snow-capped Himalayas, and herds of sheep grabbed at my senses. It seemed impossible that anyone could miss finding God in the midst of His dramatic creation.
As a Christian medical team—the first Western practitioners to come to this Muslim area since 1947—we functioned as Jesus' hands and feet. Although we had secured permission to pray on behalf of the people, it required some creativity. So we were Team 24 Medical Relief, Jesus being the twenty-fourth prophet in Islam. Our team shirts sported three mountaintops that, to us, represented Father, Son, and Holy Spirit.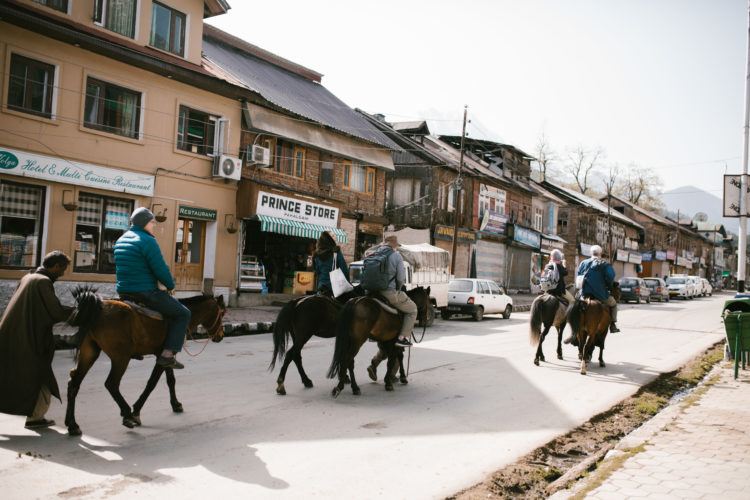 Clinic in Pahalgam meant climbing a steep hill, so we opted to ride ponies to the site. Hijab wrapped around my hair to be culturally sensitive, I mounted a gray horse and we began the ascent. Beautiful scenery, exotic surroundings (we don't normally see frolicking baboons), and the crisp, clean air at 8,000 feet were awesome.
With the clip clop of horses' hooves as background to birdsongs, I spoke to my horse and patted her muscular neck. Every time she heard my voice, her left ear tilted back to listen.
"You're such a good girl. Such a beautiful baby."
In truth, I had no clue if my ride was male or female. She had no idea what I was saying. But the beauty of her strength and the strength of my affection came through to each of us.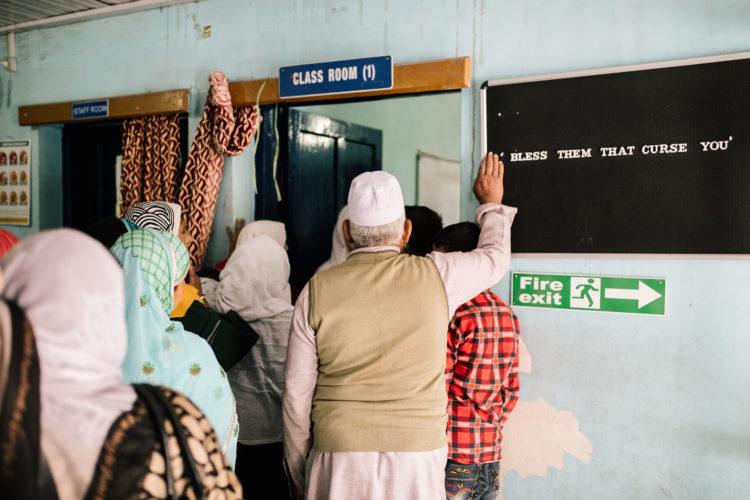 We had arranged for translators to ask medical questions at clinic and couldn't have done the work-ups without them. From student nurses to community helpers, they were invaluable and tireless. Relationships were made. Christianity was modeled. People got medicines, exercises for sore backs, and wellness teaching. This is a textual snapshot of what we accomplished.
And yet in some indefinable way, the patients seemed to sense our love and care even without language, and we sensed their total trust. Similar to the connection I felt with my gray pony, the sick and hungering of Kashmir connected with all of us. Hugs, tears, and handshakes were exchanged. Presented as "we all pray to the same God," many people agreed to prayer. Miracles happened. Cloudy cataract eyes were opened to see the clouds floating over the mountains. Deaf ears were unstopped to hear words of encouragement and peace. Frozen jaws were released to give thanks. And so much more.
One woman—obviously very, very poor but dressed in her finest—pulled up several layers of clothing and began digging in her pocket. I assumed it must be medicine she was already taking, a note from a local doctor, or perhaps a handkerchief. She finally held out a small, red, fabric bag, which she placed in my hands with a smile. Inside were six Kashmiri eggs. This gift would have been a week's worth of food for her family.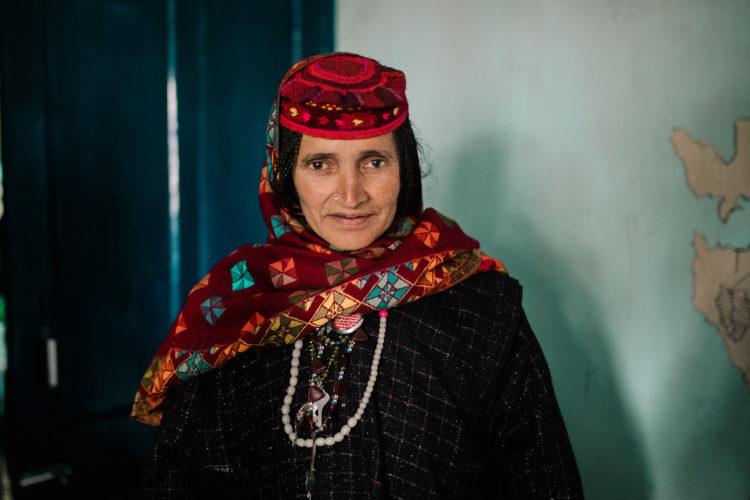 Tears came to my eyes. We hugged. I whispered a prayer into her ear. The widow's mite of Scripture came to mind. And I understood that no matter how much money I ever make in my lifetime, nothing will rival the riches of those six speckled eggs in a woven, threadbare sack.
Experiences along the way were as varied as the locations we visited. We three medical practitioners treated 700 patients in our short time there. We used $1,700.00 of donated money to purchase medicines and supplies. We traveled by plane, boat, horse, and car. These are the stats. They tell no tales.
Jesus was with us in a Caesarean-section delivery, as I prayed for a Muslim baby girl as she took her first breath. He was there as I embraced a woman who lost a baby. And as relationships were forged with local leaders, teachers, and communities; His name did not have to be uttered. There were no other Westerners anywhere, and everyone understood we were unabashedly servants of the Living God.
As people at a public garden rushed to take selfies with us, I hoped that they got pictures of the Holy Spirit shining through our eyes. That the simple peace, love, and acceptance of Jesus was evident in us. And that rather than flower seeds, the seeds of the Kingdom were being sown.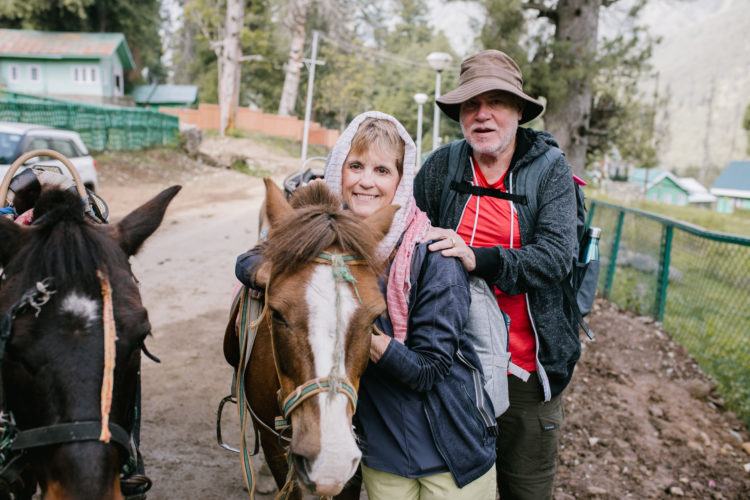 There were challenges to be sure. Mission trips are like that. Kashmiri and American cultures work in different ways. It's not wise to romanticize the idea of medical mission travel. However, after years of traveling the world for recreation, the only trips I now long for are those to serve God. Not because anyone on the team is "such a good person," "so dedicated," or "an inspiration." Quite the opposite. We are flawed human beings who have been blessed with a Call that brings us joy.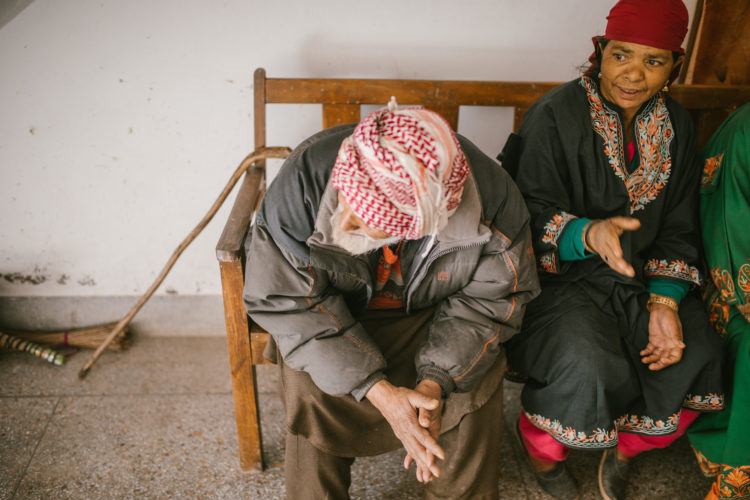 We all hope to return to Kashmir and visit villages that are even more remote and needy. Touching damaged lives with medicine is a big responsibility. Touching broken hearts and souls with Jesus' message of hope and salvation is an even bigger charge. We ventured into the altitude, but our work will not disappear into thin air. Instead, we pray for a renewed breath of grace for Kashmir's beautiful souls.