Houses of Hope
In June of last year, Guatemala was devastated by a volcanic eruption that killed hundreds and left many people displaced. We immediately mobilized a team of volunteers to feed and minister to the victims and rescue teams. The survivors not only lost their homes, but many family members and friends in the eruption.
We stood there at ground zero, on top of homes and people buried 20 feet under our feet, with an urgency to do more. As we served and walked with the survivors, the Lord stirred our hearts to commit ourselves to build homes for these 10 families.
The Garcia family (name changed for their privacy) was among them.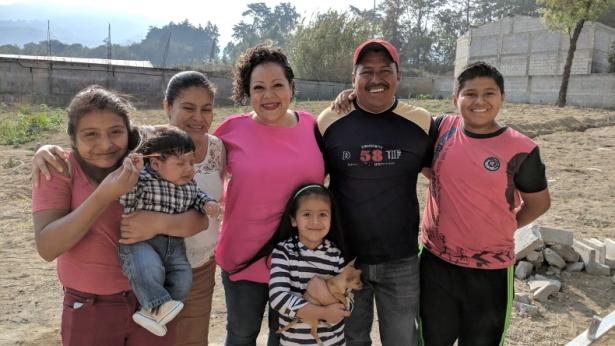 As we stood in front of the construction site of the first House of Hope just a few months ago, we couldn't help but feel overwhelmed once again by God's unfailing love and faithfulness.
We've been seeing His love manifested from the very moment that He urged us to step out in faith and commit to helping these families. He manifested his love and provision through a Spanish church in Arkansas made up of humble families who donated the money to build this home.
And now the Father's love was being manifested toward the Garcia family (the first beneficiaries of the project) through this house and we had the great honor of being the vessels of hope and provision of a fresh start for this precious family.
We still need to pinch ourselves; we can't believe that this is really happening! We are humbled and overjoyed to see our prayers of provision for the Garcia family home fulfilled. The initial house plans had to be modified to accommodate the traumatized in-laws that could no longer live close to the volcano and now will have to live with them. The cost of the construction had to increase because of the changes but it's all worth it to see the smiles on the faces of this family after such heartache and loss.