House Parent: Meet Sitha
It was a joy to watch what God did through SEAPC Raising Kids in 2017. There were times when it was difficult to keep up with Him because He was doing so much. Thank you to everyone who partnered with SEAPC Raising Kids through prayer, resource, and time to bless orphaned, abandoned, and at-risk children.
One of my favorite stories from 2017 was about Sitha and a new children's home in Kampong Thom, Cambodia.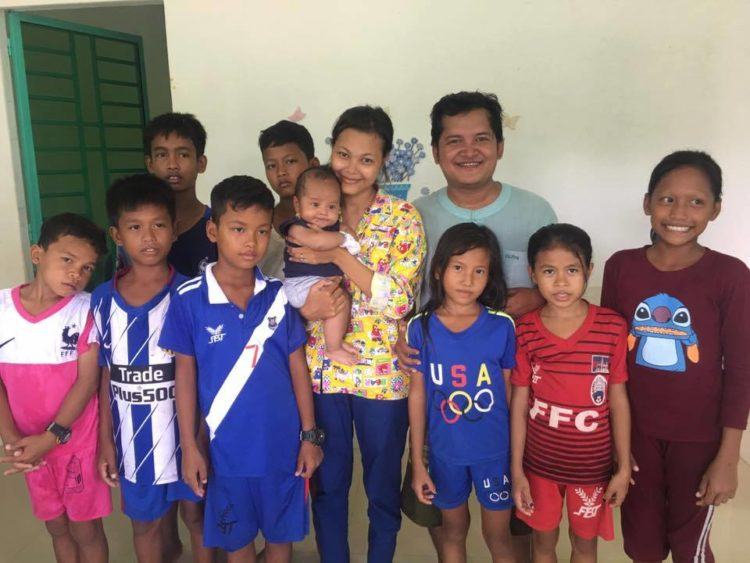 When Sitha was in his early teens, his parents died of HIV. His mother, just before she died, arranged for Sitha and his siblings to live at NHO so that they would have a home and someone to care for them after she died.
He was one of the first children sponsored when the sponsorship program started in 2003. He saw many struggles through his teens and early 20s as he searched for who he is and what God's plan is for him. His sponsor stood by him, encouraging him and providing for his college education.
After college, Sitha started working for SEAPC-Cambodia and NHO; filling a variety of roles. In April 2015, at the age of 30, he married the daughter of a pastor in Kampong Thom province. In July 2017, their first child was born. They incorporated his sponsors' last name as the last name of their son to honor the relationship he has with the family who had supported him as he grew.
Sitha has had many different dreams for what he wants to do with his life, but one core value has always remained: helping children who are in situations similar to what he went through.
Within a month of his son's birth, he and his family moved to Kampong Thom province to start a new children's home. Very quickly, they found eight children who needed help and more children continue to come. He says that his goal is to be the best father to these children that he can be. He wants to see them grow up to know Jesus and to reach their full potential.
To learn more about where and how SEAPC serves, click here.
SEAPC is dedicated to changing lives through prayer. If your heart is moved and you would like to partner with us, you can donate here.