Graduating With Hope
This post originally appeared in the June 2018 SEAPC Magazine.
At last month's glorious graduation ceremony for SEAPC Laos' Garden of Hope students, I overheard a discussion regarding how many different people groups in Laos had heard about Jesus. One said 58, another argued that it was more than 200. I once read a book that said that there were 147 different people groups living in Laos, but after this discussion it seemed that no one that I knew was exactly sure. A people group, as I understand it, is made up of people living in proximity to one another, sharing common language, customs, and resources.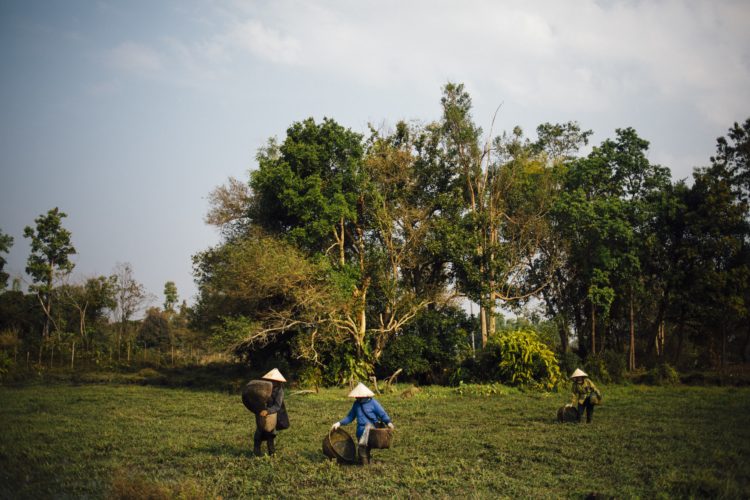 The nation of Laos, primarily due to its magnificent mountains and deep jungle landscapes, separates its population into many of these groups. Some of these groups have maintained languages, and culture, virtually untouched by the outside world, for thousands of years.
I'm finding that the challenge in understanding and defining people groups is that they are constantly changing. Just when you think you might have one figured out, it separates from or unites with another group, morphing into a new identity all together. Politics, resources, climate, and war are major change factors but things as simple as spice have led to the formation of wonderful and unique collections of people.
Each year at the Garden of Hope, students from between five and 10 different people groups enroll into a two-year program where they are taught sustainable and healthy agriculture, local and international trade, English, worship, and Bible. They work on a farm and attend classes. Each month they earn money for their time working on the farm. When they graduate after two years of study, SEAPC matches the money that they have saved to be used towards a business grant for their people group.
Laos is the most bombed nation in the history of the world. It has struggled to emerge economically in the region, and its peoples fight tremendous poverty. Even still, we believe that as the people groups come together and share, in the presence and loving power of Jesus Christ, a generation will emerge in Laos that will maintain the strength of its diversity while prospering in the unity of Christ.
You can sponsor one of these students through SEAPC and become a part of poverty elevation in Laos! Please pray for our graduates as they head back into their villages this month.