God's Provision Through Connection
When hurricane after hurricane blasted the Southern US, people across the country ached for those whose lives had been affected. Relief came in the various forms of material, financial, human, and spiritual. SEAPC felt that we too should lend a helping hand, and the Houston Relief Team was formed.
From the beginning this team has been against all forms of opposition coming in the form of itinerary changes, date changes, team members being added and taken away. At one point it felt as though this team wasn't going to happen at all, but God in His infinite wisdom had a plan which we in our human sight just couldn't see until we were there.
The team went from approximately 10 members down to just us three young women. Plans for dry-walling and demo seemed to fly out the window when our Houston contact heard about this final change to the team. I'm sure he thought, "What am I going to do with them, God?"  And God answered making His plan very clear.
We three women—strong in body, mind, and spirit—landed in Houston with the purpose of doing something. We didn't care what, but we were going to do something to help someone somehow. Throughout the week we floated and taped drywall, did demolition, volunteered at a hurricane relief food bank, and spent time organizing clothes for those in need. From the outset, we realized God's hand was upon us as time after time things we thought we needed were divinely provided. Each time we bought something we needed, the next day the same thing was given to us for free. Needless to say, we made a lot of return item trips to Walmart! From peanut butter and jelly to housing and new friends to new prayer ministry contacts, God provided it all.
If we learned nothing else, we learned that God always provides for those who earnestly seek Him, follow His ways, and treasure His Word in their hearts.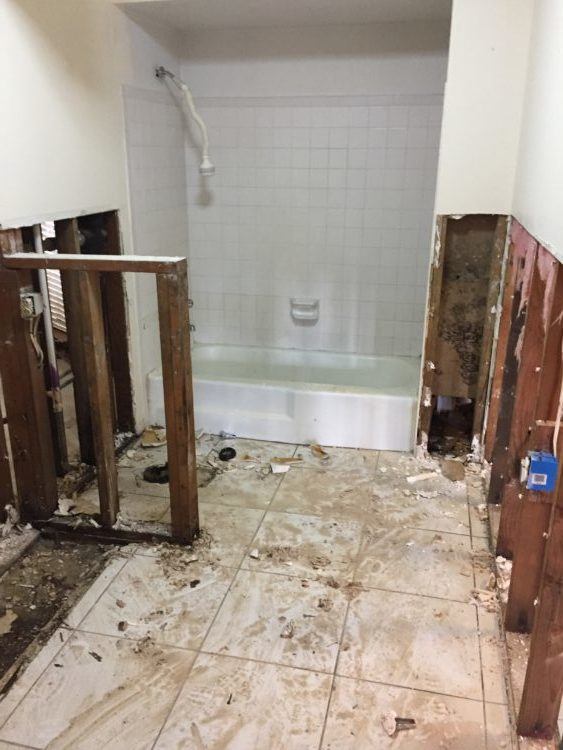 We were so blessed to be connected with this amazing man named Pastor James who lives to minister to the lives around Him through intercession and holistic ministry. He was our main point of contact through Community Transformation Church for the week and set us up with the various things we did in the community. We joyfully worked to drywall and demo with him, as he told us stories of how God has moved in His life!  From prayer-walking the mountains of Colorado to creating a city-wide youth group we were regaled with stories and challenged to find what way God has destined you to prayer walk through life. What prayers has He placed in your spirit and in the Holy Spirit within you? What is the dream for His kingdom that God has laid on your heart?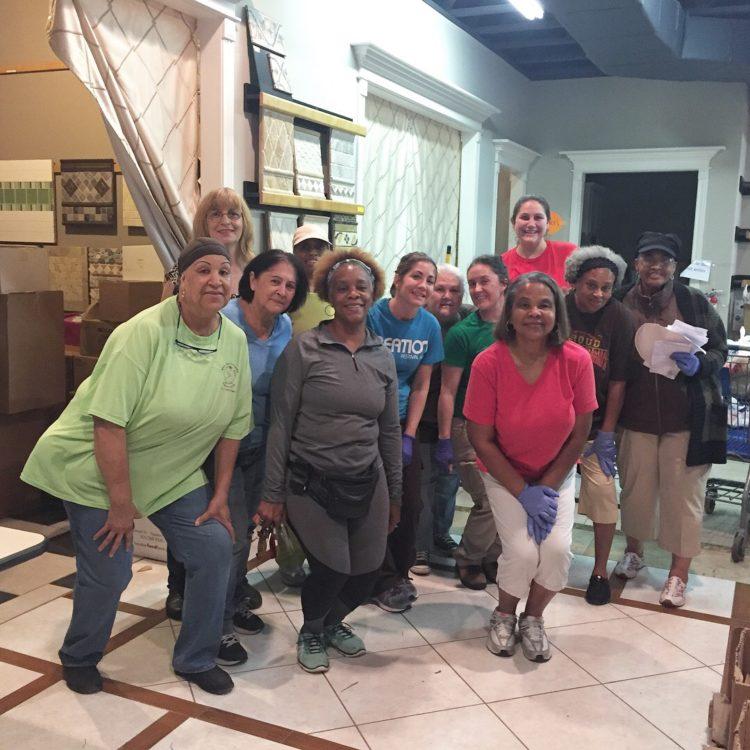 Bible Way Fellowship Baptist Church has a food bank which they run once a week all year long, but when the hurricane came they were compelled to open their doors 3-4 days a week to provide for their community.  It was heartrending to see the elderly waiting outside for some food and to watch preschoolers stand in line with their mothers. It was a stark contrast to how we on the team grew up in families that always had provision from God to afford groceries. But to watch and work alongside the women in this picture made the scene of poverty in front of us a little easier to work within. Ms. Jo was probably superwoman embodied. She never stopped. When she ordered us to rest and eat, she herself kept on working, and that work ethic rang true in everyone we encountered there. They were all older and exhausted from being there nearly every day of the week (so our "young blood" was an infusion of rest for them and they were sad to see us go), but they firmly hold onto the hope we profess and through it are driven to feed the poor, the orphan, and the widow. All this, so that the Lord of Hosts may be glorified.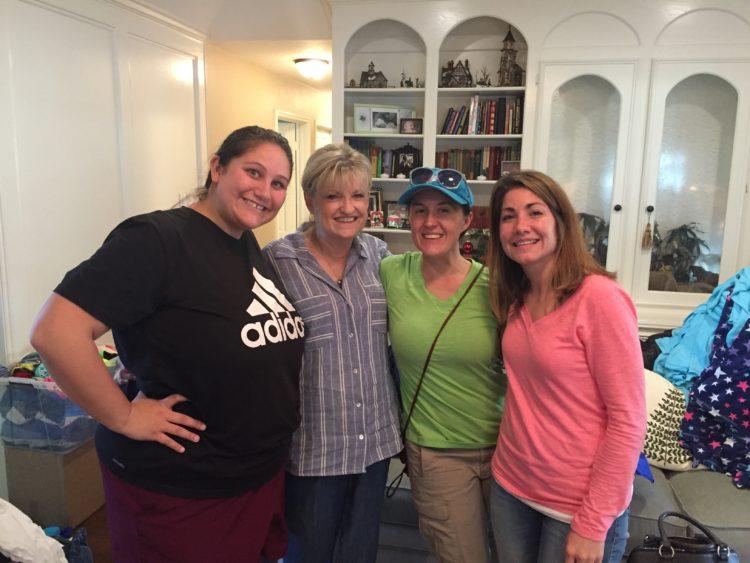 During our last afternoon in Houston, we had the utmost delight of spending time with Ms. Donna, the sweetest Texan grandmother you'll ever meet. As a grandma to 14, she loves to love. One of her grandchildren died nearly at birth due to a genetic disorder. They named him Grayson, and out of that tragedy and heartbreak "Grayson's Closet" was birthed. From death came life. Ms. Donna collects children's clothes and then provides them for needy children in the area. She was overwhelmed by the sheer amount of donated clothing (imagine an entire bedroom bursting with clothes) due to hurricane relief efforts, so God sent us to bless her and be blessed in return. As we emptied out her room, she filled our hearts up. She made popcorn and turned on Hallmark Christmas movies as we sat together and sorted clothing. Our last afternoon was filled with laughter and lots of advice about life. We walked away treasuring the words of joy and wisdom we had been filled with and thinking "I wish I could spend every afternoon with her."
To learn more about where and how SEAPC serves, click here.
SEAPC is dedicated to changing lives through prayer. If your heart is moved and you would like to partner with us, you can donate here.