Giving Tuesday
Friends, did you know that SEAPC is participating in Giving Tuesday this year?
Giving Tuesday is now entering into its seventh year of operation. It was started to harness the power of social media for good for nonprofit organizations around the world. Since its inception, the Giving Tuesday platform has helped to raise hundreds of millions of dollars in 24 hour increments for many different causes and needs. At SEAPC, we are so excited to participate for the first time in this global event!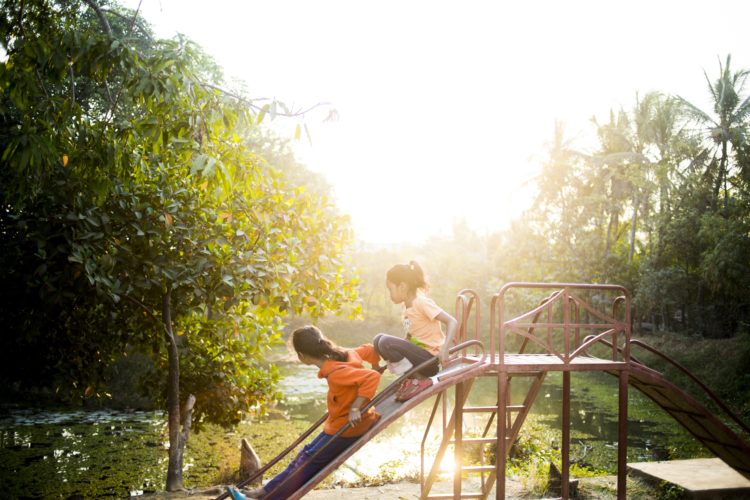 As a giving focus, we have chosen to focus on building a playground at a children's home in Kampong Cham, Cambodia.
Kampong Cham is one of 15 New Hope for Orphans children's homes providing for the daily needs of over 475 orphaned and abandoned children in Cambodia. Today at Kampong Cham, there are 44 children being cared for by a team of wonderful people led by house parents Vandy Bunthet and Tavy Chay. These children have a roof over their head, food in their bellies, clothes on their backs, an education for their future, and most importantly, the opportunity to find and follow Jesus Christ because of Raising Kids child sponsors all over the world.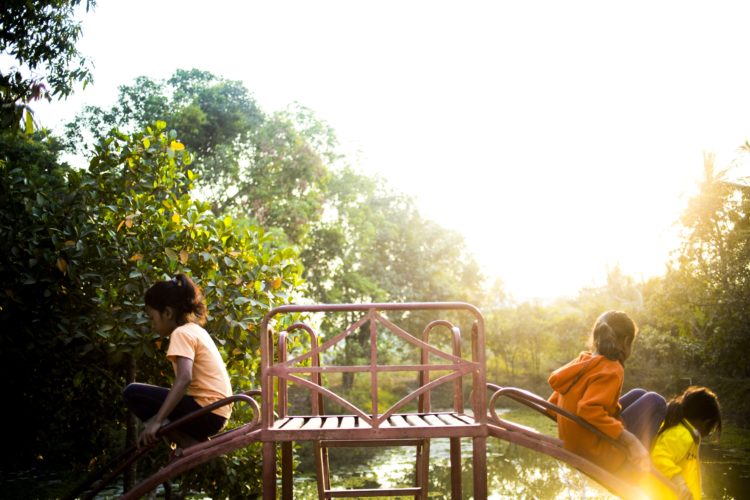 We firmly believe that PLAY is important for kids and we're on a mission to provide a state of the art playground at each home for the children to enjoy all year long.
$5,000 will cover everything needed to build a playground at the Kampong Cham home, including ground preparation work, highly durable playground equipment, and the finishing touches to make it safe and child-friendly. The equipment is of the best quality, just like what you would find at your local community park.
At SEAPC, we know the immeasurable power of the body of Christ. As it says in 1 Corinthians 12:12-14 "For as the body is one and has many members, but all the members of that one body, being many, are one body, so also is Christ. For by one Spirit we were all baptized into one body—whether Jews or Greeks, whether slaves or free—and have all been made to drink into one Spirit. For in fact the body is not one member but many."
Because we each have a God-given role to play in the Kingdom of God, we'd like to invite you to participate in Giving Tuesday to help support SEAPC in the way that you feel led.
– Give your prayers. SEAPC is first and foremost a prayer ministry and we are so blessed by the men, women, and children around the world who support us in prayer. We cannot achieve our vision of a world connected through prayer that brings Christ-based change to those in need without first joining together in prayer. By joining the SEAPC Prayer Team, you can ensure that you receive the most up-to-date prayer requests on a weekly basis, as well as urgent prayer needs throughout the month. Please join with us in standing in the gap for the nations, and creating a world connected through prayer!
– Give towards our giving focus on Giving Tuesday. While we know that there are many needs to be addressed, we have prayerfully chosen just one giving opportunity on which to focus our combined efforts on November 27th, and we'd love to have you participate! Bookmark this link, and join us in meeting this goal on Giving Tuesday, November 27th! 
– Engage with us on social media. Whether you realize it or not, your likes, comments, and shares are helping to connect others to SEAPC on Facebook, Instagram, and Twitter. If you don't already, please take a moment to follow us on these platforms and join us in creating true online community through regularly engaging with our posts! As you feel led, share the amazing stories of lives changed through prayer on your own page, and invite others to do the same!
– Spread the word. Share about SEAPC and what God is doing in the nations through our friends around the world with your friends, family, and loved ones this holiday season. Perhaps this means sharing your copy of the SEAPC Magazine, recounting an SEAPC Blog story of a life changed through prayer, or simply placing your copy of Friends: Lives Changed Through Prayer on your coffee table to spark conversations centering around God's goodness.
Thank you for joining with us in prayer for the nations!