Counting the Seeds
"You can tell me exactly how many seeds are in that apple. Can't you? But it is only God who can tell you how many apples are in that seed."
I quickly scribbled the quote down in my notebook and shot an amazed glance at my wife Jessica. She knows that look! It's the one that moves her to take a deep breath and to begin formulating real planning around the impossible vision that her husband is receiving in his heart.
"Jess, what if we are planting the seeds into the ground today that bring healing and answers for autism around the world? What if we can establish a global platform for these children to be served?"
What if Dr. Jia, Kim Bennett, and Dr. Kittenbrink and the hundreds they are training today in the United States and China through the SEAPC CARE project tap into the perfect pool and draw forth a future of hope for the parents of children with autism. What if "Sam," the young Muslim boy with autism who is now being ministered to each week in our office in Oakmont, is the seed that God has chosen to change the world? What if he, or one of the other children we serve, reflects God's healing on the earth again so that the rest of us understand just how much He loves us and how much grace and mercy rests in knowing Him?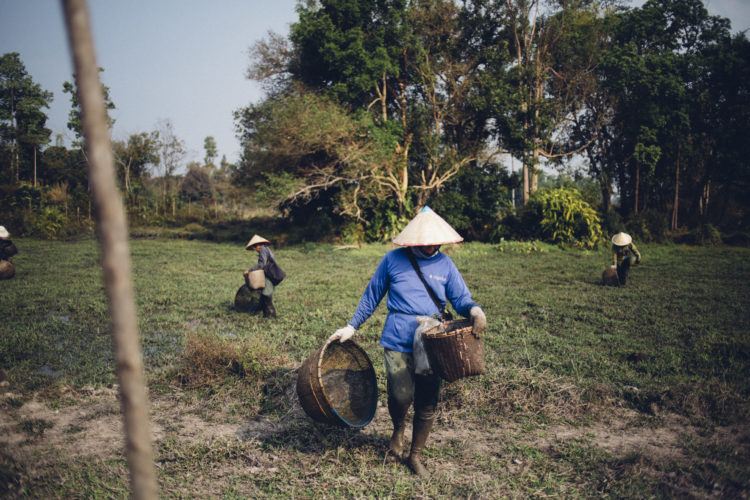 I don't know exactly which seed God will use, nor do I know on which specific day that seed will reach its harvest, but I do know that God is moving on the hearts of men and women around the world to plant seeds into South East Asia Prayer Center and our prayer-led approach to autism. And I know that we have been given a team of the world's foremost leaders in autism for sowers and all of China for a field. Better than that, we have been given a promise from God, that whatever you and I put our hands to, according to His will, He will cause it to prosper.
Today we have now completed more than three years in a 10-year partnership with the government of China, called the Chinese-American International Cooperative Agreement for the Training of Trainers in Autism, which we affectionately call SEAPC CARE. We have found success together as a team, reaching our original three-year goals of creating a replicable model for care, facilitating an international exchange for training, and identifying provincial leadership and hubs for training within China.
Now we embrace the second phase of this work with its main goal to multiply the model across the nation of China. This phase will require much prayer, tremendous friendships, and your continued support. You are a seed sower in this work as well. Whether you pray, go, or give, your seed multiplies through us. Today I'm praying for people to read this post, to stop and pray for this vision, and to commit to becoming a part of its success.
If you are called to pray: Pray that healing will flow through this work.
If you are called to go: Join a spring, summer, or fall team to China. (Contact Carly Davis at carlyd@seapc.org)
If you are called to give: Adopt a trainer, a center, or team
Trainer: Government recognition and certification to serve children with autism through SEAPC costs $250. We currently have a network of roughly 10,000 waiting to be trained and are willing to sponsor up to 1,000 through our network.
Center: SEAPC will establish a center in 30 locations throughout China over the next three years. Each center will cost $30,000 to establish.
Team: Spiritual, physical, and intellectual exchange is essential in this vision's success. Please adopt a short-term exchange team and help offset the $5,000 costs per trip. SEAPC will lead five exchange trips in 2018.
I believe that it is God's perfect will that every man, woman, and child have the opportunity to know Jesus and the changing power of His grace. I believe that it is in His perfect will that these children and adults living with autism today are forever changed and change the world for the better!
Please look at the seeds God has given you, think about the fruit that He will create from those seeds, and consider sowing them into SEAPC CARE project.
Thank you, we are grateful for you!
To learn more about where and how SEAPC serves, click here.
SEAPC is dedicated to changing lives through prayer. If your heart is moved and you would like to partner with us, you can donate here.