83 Nursing Students
Recently, SEAPC decided to partner with John Bishop Memorial Hospital in order to help build a new nurse training center. Over the course of 52 years the John Bishop Memorial nursing school has become famous in Kashmir for its excellence. Without Dr. Sarah and the education provided by the amazing teachers at the school, this wouldn't be possible. Currently, there are 83 nursing students enrolled. Here are a few of their inspiring stories.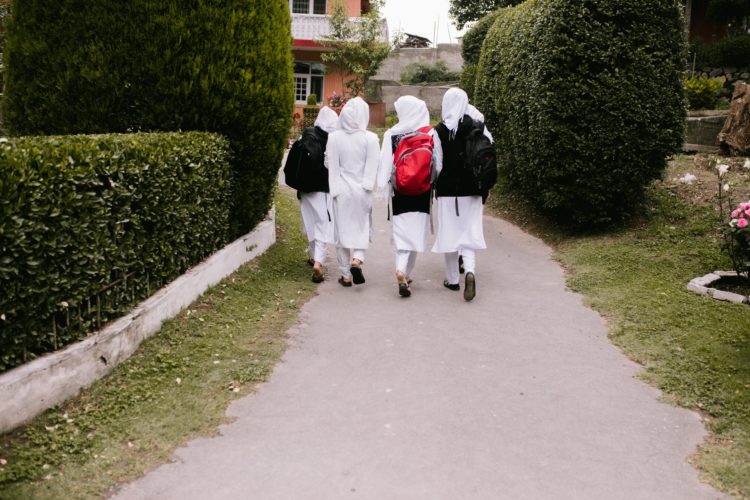 Meet Maliha. She is originally from Mir Bazar and has been a nursing student for two years. Maliha's aunt, a nurse in her own right, was influential in her decision to pursue this career. While Maliha loves the nursing program, she misses her mother. Mir Bazar is miles away from the hospital and her schooling is rigorous – leaving little time for Maliha or the other students to visit their respective homes. To maintain connection with her mom, Maliha FaceTimes with her every morning before class. Their close-knit relationship is heartwarming.
In 1.5 more years, Maliha will complete the program and she is already considering pursuing a Master of Science in Nursing. When asked about her favorite memory from the past two years, she gushed about a recent opportunity she had to care for people without healthcare in a remote area. It is apparent that she is passionate about helping those in need, a quality which makes for an excellent nurse.
For most students, like Maliha, the Christ-centered program at John Bishop Memorial Hospital is a step outside of their own religious beliefs. Especially because the program includes a daily devotional time. For her part, Maliha views this part of the program as a way to receive a moral lesson. As a result of these devotionals, she now believes that it is important to "be kind to others" and "if you do good, you will receive good. " This young nursing student is incredible, and we are blessed by her openness.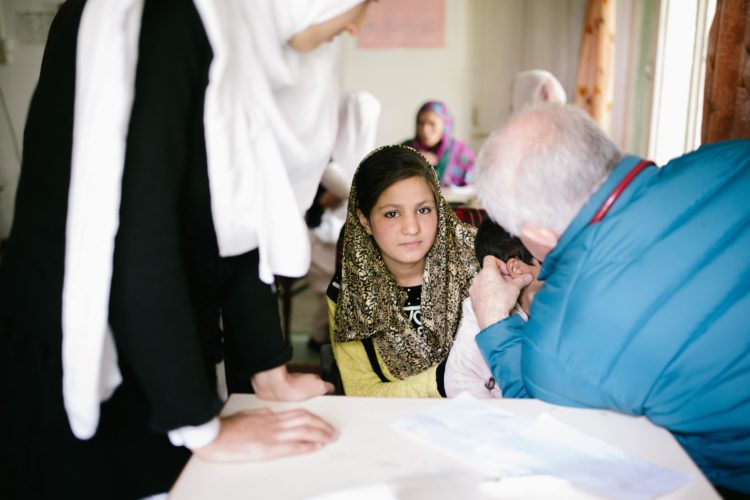 Munisa began the nursing program at the same time as Maliha. Her father heard about the program from a nurse in their village. He was impressed that this nurse was immediately hired after attending this nursing program and decided to enroll Munisa. Although it wasn't her choice to attend, she is very happy with her father's decision.
The first time Munisa attended a birth, she was hooked. She loved witnessing the miracle of life. It was also after this experience, she quipped, that "we all suddenly knew the value of the word 'mom.'" Munisa, one of five sisters, went home that day and hugged her mom extra tight. She also apologized – her mom had four traditional deliveries and one cesarean.
When asked what aspect of the nursing program she is least thrilled about, she quickly shared her dislike for cleaning and dusting in particular. In her own words, "everyone hates dusting. I love seeing patients, but dusting is just the worst." With a great sense of humor and a genuine love for people, Munisa clearly knows how to put people at ease. Hopefully, upon graduation, she will be able to spend more time with patients and less time dusting.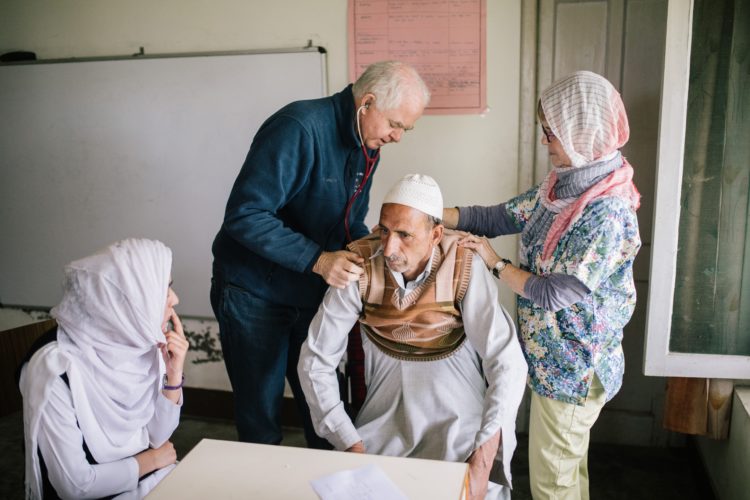 Quarain has always aspired to be a nurse and enrolled in the program two years ago.  Her family is pleased with her decision. This past year she witnessed a baby being delivered and immediately knew that she chose the right profession. It brings Quarain joy to help people. Our medical team witnessed this firsthand when she was chosen to serve alongside them during one of their medical outreaches. The love she extended towards each patient was noteworthy.
In 2019, these nurses will enter the final year of the nurse training program at John Bishop Memorial Hospital. We pray for their futures knowing that they will be spent caring for others. Please join us in prayer for these wonderful nursing students and their fellow classmates.