Our Team
Greta Schulz
Regional Representative Coordinator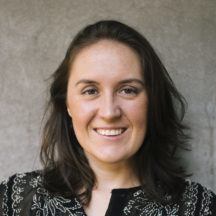 Greta Schulz started working with SEAPC in 2017. She is the Regional Representative Coordinator for the Missions Department. Greta serves SEAPC on a daily basis through communicating with our friends and serving them by gathering information, providing materials and planning events.
Where was your first international trip? How old were you?
My first missions trip was a medical missions team to Nicaragua in 2006. I was 18 years old.
What initially inspired your heart for missions?
My parents have always been contributors of and members on missions teams. Our house growing up was decorated with objects and photos from around the world, and seeing those everyday sinks into you.
Where is the most memorable place you have prayer walked and why?
Tibet was my first prayer walking trip with Pastor Mark in 2012. I had a terrible case of altitude sickness for most of the trip as we traversed across the Tibetan Plateau, but when we reached Mt. Kailas, our major prayer point, things changed. As we prayer walked up the hillside and began reaching out to the local people, my illness left and I was able to breathe and able to sing. I sang my heart out, and when we were done and descended back to the hotel the altitude sickness returned but I was undeniably changed.